CRANBROOK SIGHTING #7
Sighter: Leslie S. Edwards
Sighted: MacDonald Building, J. Robert F. Swanson, Architect, and Pipsan Saarinen Swanson Interiors
Location: Harbor Springs, Michigan
Date: April 2, 2013
Taking a cue from Chad's road trip, I decided to seek out Cranbrook-related architecture during my recent spring break trip "up north" to our family's summer home in Goodhart.  Since my family has summered up north for over 40 years, I already knew that many Cranbrook artists and architects vacationed there as well. In fact, many built their own homes and cottages just down the road from ours. This time I was in search of the MacDonald building in Harbor Springs – a design that I recently discovered was a Swanson and Associates project.  The Swansons had a long association with Cranbrook – J. Robert F. ("Bob") was a classmate of Harry Booth's at University of Michigan's School of Architecture, and he acted as interpreter for Swedish-speaking Eliel Saarinen, a visiting professor in 1923. When Harry and Bob returned to Bloomfield Hills, they established an architecture firm called Swanson and Booth, and designed the first Academy of Art building on our campus in 1925. Bob's wife and business partner, Pipsan, was none other than the daughter of Eliel and Loja Saarinen and sister to Eero Saarinen!
While Bob worked on many projects with the Saarinens, including the Smithsonian Gallery of Art Competition (1939), Center Line Defense Housing (1941-1942) and the first scheme for General Motors Technical Center (1945), he also had private commissions for numerous residential properties, churches, schools, and businesses across the state.  In 1941, Harbor Springs summer resident E. F. MacDonald commissioned the Swansons to design and furnish a modern new building at the corner of State and Main streets downtown.  Termed the "finest improvement to be made in the city in recent years," the first floor sported all-glass store fronts while the second floor housed four efficiency apartments.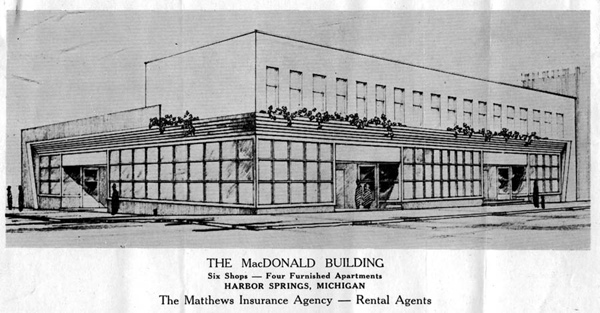 The entire interior of the building was fitted with modern furnishings carefully chosen by Pipsan, in two color schemes – green and blue.  The interior trim was white pine stained to match the birch doors, and birch furniture was chosen – chairs and tables from Artek-Pascoe including Alvar Aalto's 402 chair, as well as side chairs, desks and dressers from Johnson Furniture Company of Grand Rapids.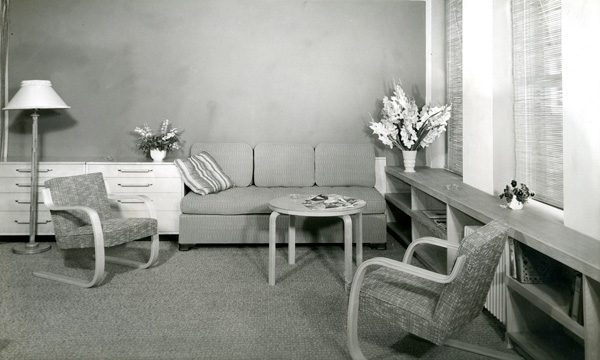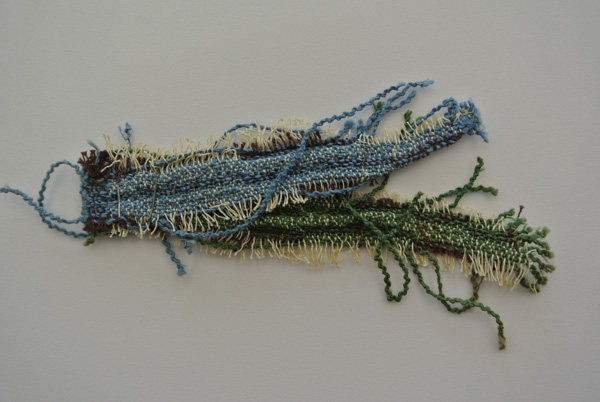 So, on a crisp, winter day, my mother, daughter and I set off for Harbor Springs to see this once-modern marvel.  Imagine my surprise when we arrived in town and the building hardly resembled the architectural rendering, except for the main entrance doors and the second floor windows.  My guess is that the building was TOO modern for historic Main Street; I can imagine the uproar from residents demanding a more historic look to such a prominent building.  Being the ever-curious archivist, I could not post this story without finding out when the building was altered to its present state.