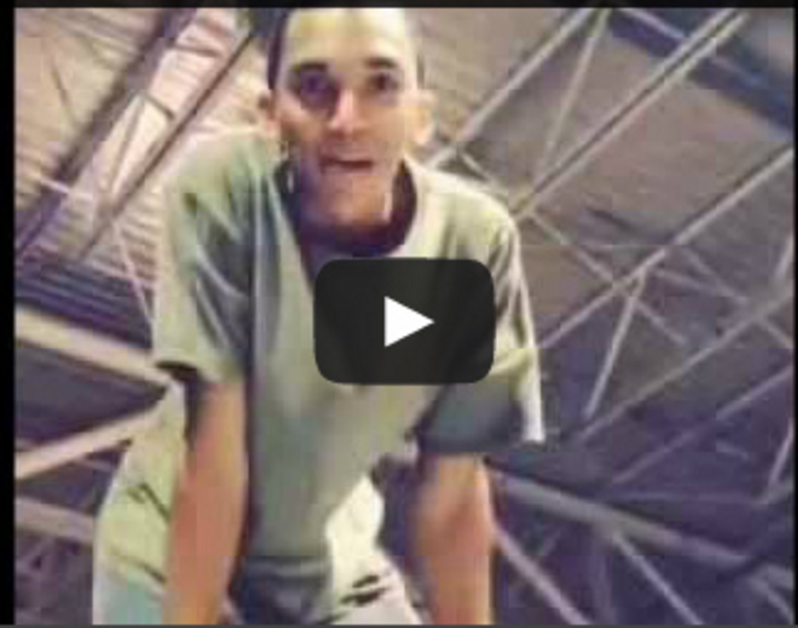 Skaters encouraged to leave their mark; surface will be removed and installed in Museum as part of new exhibition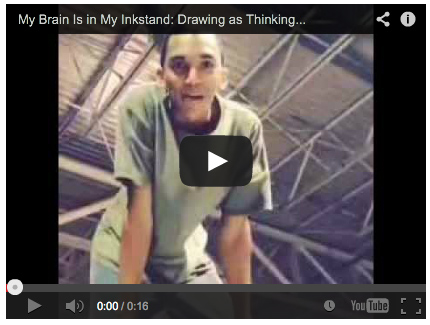 BLOOMFIELD HILLS, Mich., Oct. 29, 2013 – Cranbrook Art Museum just completed the installation of a new half-pipe skate ramp at Modern State Park in Royal Oak. Skaters are encouraged to use the ramp over the next few weeks and leave their mark, then the surface will be peeled away and it will become part of the Museum's new exhibition, My Brain Is in My Inkstand: Drawing as Thinking and Process, which opens on November 16.
The exhibition examines the work of 22 artists from around the world as they show how the act of drawing impacts both artistic and scientific thinking. This project is directed by Chemi Rosado-Seijo, an artist whose History on Wheels project is an ongoing exploration of the correlation between skateboarding and artistic practice.
The ramp was built by Cranbrook Academy of Art graduate Mark Dineen (3D '13) to Rosado-Seijo's exact specifications, the dimensions of which refer to his own body measurements.
According to Rosado-Seijo, his skate-drawings bear individually determined traces of a region: the color of the earth, the dirt of the streets and the specific local skating techniques. The abstract marks of the skater's wheels, deck and body seem random yet they are highly site-specific.
The ramp will be available for the public to use until Nov. 12 (regular Modern Skate admission hours and rates apply) – at which time the surface will be peeled away by Rosado-Seijo and installed at Cranbrook Art Museum. It will measure more than 25 feet in length.
Interactive and live performances are an integral part of My Brain Is in My Inkstand. Artist Tony Orrico will conduct a live public performance at Cranbrook Art Museum from Nov. 15-18, creating a drawing with his body that will remain in the Museum as part of the exhibition. Artist and composer Tristan Perich will also install a live Machine Drawing that uses mechanics and code to cumulatively etch markings across a Museum wall.
Modern Skate Park is located at 1500 N. Stephenson Highway in Royal Oak, Michigan.
My Brain Is in My Inkstand: Drawing as Thinking and Process is organized by Cranbrook Art Museum and curated by Nina Samuel. Cranbrook Art Museum gratefully acknowledges the support of Modern Skate Park and its owner George Leichtweis.