Bloomfield Hills, Mich., April 22, 2014 – Cranbrook Academy of Art welcomes two leading figures in the world of architecture for the J. Robert F. Swanson Lecture Series.
The first speaker is David Adjaye, OBE, one of the leading architects of his generation, who will join us on April 25 at 4pm.
Adjaye is the founder of architectural firm Adjaye Associates, which has offices in London, Berlin, New York, Accra and Shanghai. The firm holds commissions for projects around the world, including the Nobel Peace Centre in Oslo (2005),  the Moscow School of Management Skolkov (2010), the Museum of Contemporary Art in Denver (2007), and two public libraries in Washington, D.C. (2012).
In 2009, a team led by Adjaye was selected to design the new $360 million Smithsonian National Museum of African American History and Culture on the National Mall in Washington, D.C.
Adjaye is currently a visiting professor of architecture and design at Yale. He was awarded the OBE for services to architecture in 2007, received the Design Miami/ Year of the Artist title in 2011 and the Wall Street Journal Innovator Award in 2013. Special thanks to Jane Schulak and Culture Lab Detroit for helping to bring Adjaye to Cranbrook.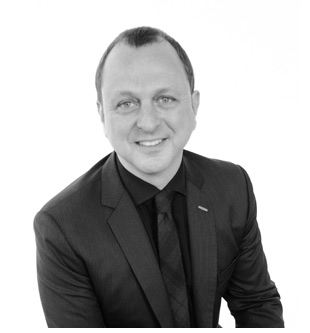 Then, on May 5 at 6pm, we will be joined by Gregg Pasquarelli, AIA,
Principal of SHoP Architects and SHoP Construction. Pasquarelli is one of seven principals at SHoP, helping to oversee a team of 160 architects and designers who have created projects such as the Barclays Center in New York and Google's offices in Mountain View, California. Just this year, SHoP was named "Most Innovative Architecture Firm in the World" by Fast Company magazine.
In addition to his work with SHoP, Pasquarelli is a fellow of the National Academy, and serves on the Board of Directors of the Architectural League of New York.  He has served as the Saarinen Professor of Architecture at Yale University, and has also held teaching positions at Columbia University, the University of Virginia, Syracuse University, and the University of Florida. Gregg's commitment as not only a practitioner but as an educator demonstrates his dedication to impacting his field, challenging a new generation of architects to understand that innovative and beautiful architecture, and technological proficiency are not mutually exclusive.
About the J. Robert F. Swanson Lecture at Cranbrook Academy of Art
The J. Robert F. Swanson Lecture Fund at Cranbrook Academy of Art was established in 1983 by the family of J. Robert F. Swanson, a noted architect who was also the son-in-law of Eliel Saarinen. Each year, the Swanson Lecture brings to the Cranbrook campus architects, designers, artists or scholars who have received critical acclaim for their work and enjoy a sustained record of excellence and achievement in their respective field.  J. Robert F. Swanson and his wife and lifelong design partner, Pipsan Saarinen Swanson, founded their firm Swanson Associates in 1947 and worked on many exteriors and interiors, including residences, schools, universities, churches, airports, banks, and government, industrial and commercial projects.
Each lecture will be held in de Salle Auditorium at Cranbrook Art Museum. Admission is included with Museum admission, and free to students with identification.