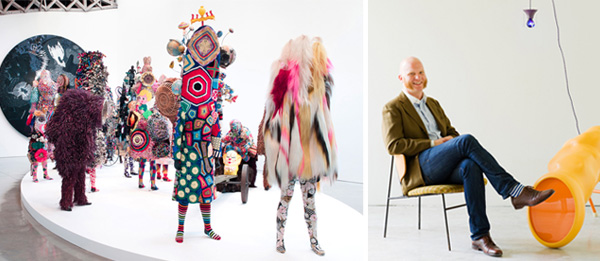 Cranbrook Art Museum and Artist-in-Residence and Head of the Ceramics Department, Anders Ruhwald, were recently announced as finalists in the Detroit Knight Arts Challenge, which looks to award millions to local organizations focused on expanding the arts in the city of Detroit.
This is the second year of the challenge. Last year, the first of three for the Detroit Knight Arts Challenge, the contest awarded $2.1 million to 56 ideas – including four projects involving Academy alumni with awards totaling $200,000.
This year, the Knight Foundation received close to 1,000 applications which they were able to narrow down to 88 finalists. Winners will be announced in October.
Open to everyone, the Knight Arts Challenge offers matching grant money to the best ideas for the arts. Applicants must follow only three rules: 1) The idea must be about the arts; 2) The project must take place in or benefit Detroit; 3) The grant recipient must find funds to match Knight's commitment.
The challenge is part of a $19.25 million investment in the Detroit arts that the Knight Foundation announced in the fall of 2012.
This year's nominated projects include:
Cranbrook Art Museum: To mount performance artist Nick Cave's "Biggest, Baddest Performance of All Time!" – a series of spectacles around the city in 2015. This program will coincide with a Nick Cave exhibition scheduled to open at Cranbrook Art Museum in June of 2015.
Anders Ruhwald: To explore the transformative qualities of fire – both destructive and constructive –  Ruhwald looks to create "The Charred House," a permanent art installation inside a Detroit home where the interior is made of charred wood and black ceramics.
For more information, visit www.knightarts.org.