Exhibition Dates: June 20–September 19, 2021
ArtMember Preview Days: June 18–19, 2021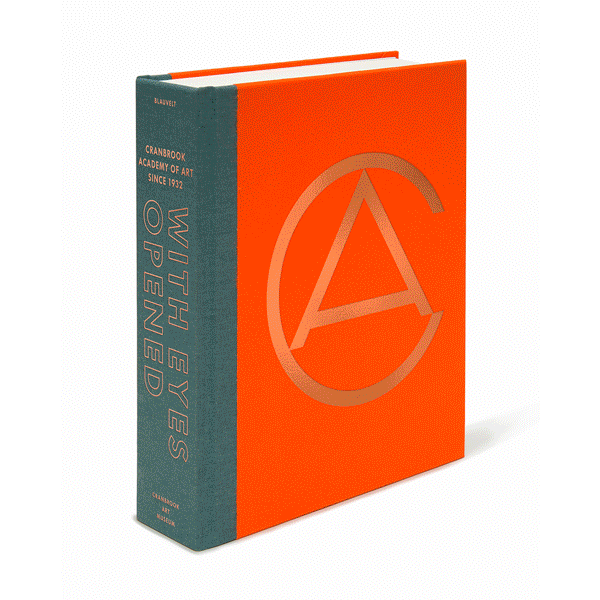 "My endeavor was to make the Cranbrook development an eye-opener."
— George Booth as quoted by Eliel Saarinen

(BLOOMFIELD HILLS, MI — MAY 4, 2021) — This summer, Cranbrook Art Museum is pleased to debut With Eyes Opened: Cranbrook Academy of Art Since 1932, the first book and largest exhibition to expansively chronicle the school's nearly 90-year history as a radical experiment in the education of artists. On view from June 18–September 19, the exhibition will occupy the entire museum.
The result of a four-year research project, the With Eyes Opened exhibition features more than 275 works by more than 220 artists representing the Academy's various programs of study—architecture, ceramics, design, fiber, metals, painting, photography, printmaking, and sculpture. However, in keeping with the Academy's interdisciplinary spirit, all of the museum's galleries combine works from different disciplines and mix historic and contemporary pieces, bringing into dialogue different artistic visions and voices across the arc of the school's history. A special focus of the project is to expand the historical legacy of the Academy's early reputation in design by expanding the canon of artists and designers associated with the school through the inclusion of women and artists of color.
To cover the most ground in capturing the Academy's history, the museum has also published a landmark 624-page companion book commemorating the impact of the Academy, focusing on 200 of the many thousands of artists, former students and faculty, that have formed its artistic community. The exhibition and publication were conceived as parallel projects that share a title but not a checklist; several artists are included in one but not the other.
---
The Academy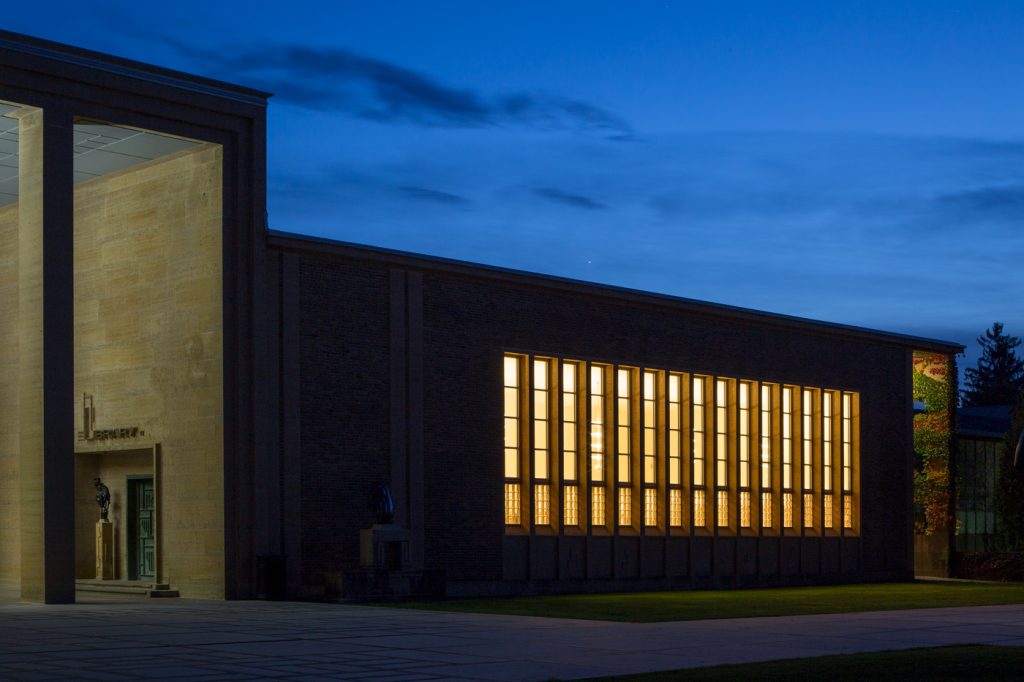 "Creative art cannot be taught by others. Each one has to be his own teacher. But connection with other artists and discussions with them provide sources of inspiration." — Eliel Saarinen, 1932
Cranbrook Academy of Art opened in 1932 and offered a radical approach to arts education. Described as part laboratory, part artist colony, and part atelier, or artist workshop, this close-knit community of artists and designers offered an intensely productive and interdisciplinary environment for creative work, and continues to do so to this day.

Cranbrook rejected the Beaux Arts educational tradition by replacing academic professors with practicing artists; privileging the artist's studio over the classroom; emphasizing experimentation and the exploration of other disciplines; and rejecting historical precedents in favor of searching for new forms of expression resonant with contemporary life. With no classes, curriculum, or grades, Cranbrook dispensed with the rudiments of school and instead offered an experience of artistic life.
Although other schools such as the Bauhaus (1919–1933) or Black Mountain College (1933–1957) also emerged in the early twentieth century–only Cranbrook Academy of Art remains a vital force in the worlds of art, architecture, craft, and design.
"It has been nearly 40 years since the Academy was the subject of a major exhibition and publication, thus With Eyes Opened offers a timely take on the history of this utopian project, whose impact has been felt far beyond metro Detroit," says Cranbrook Art Museum Director Andrew Blauvelt, the chief curator and author of With Eyes Opened.

"A focus of the research for me has been to recuperate the stories of women and artists of color," continues Blauvelt. "This approach began at Cranbrook Art Museum nearly six years ago when I arrived and joined a staff equally committed to telling new and different stories and engaging with more diverse artists and communities around southeast Michigan and especially Detroit. This project, however, is not the culmination of such work, but is rather just a beginning."
Earlier this month, Cranbrook Academy of Art announced a transformational gift of $30 million from Jennifer and Dan Gilbert to accelerate the school's efforts surrounding diversity, equity and inclusion, and to drive long-term fiscal sustainability. As part of this gift, Cranbrook Art Museum will receive funding to continue public engagement projects by diverse artists—including artists who identify as women, LGBTQIA+ and persons of color—in both the Detroit area and on Cranbrook's campus.
"The collecting mission of Cranbrook Art Museum is focused primarily on the art produced by artists and designers associated with the Academy of Art and by Detroit artists. Thus, the diversity of the Art Museum's collections and programs depends on the diversity of the Academy's artists and that of the community in which we live," notes Blauvelt. "This historic gift ensures a pathway to greater diversity for both the Academy and the Art Museum's collection and programs. It also allows us to continue our public art projects with Detroit."
---
Exhibition Highlights

With Eyes Opened: Cranbrook Academy of Art Since 1932 is organized into the following gallery themes that highlight the school's contributions to the fields of art, architecture, craft, and design:

Architecture of the Interior highlights Cranbrook's contributions to the advent of mid-century modernism as well as contemporary limited edition furniture. It also includes a thirty-six-foot-long wall of chairs created by Cranbrook artists and designers that underscores the Academy's dominance of this genre.

Mixing Chamber focuses on the interdisciplinary nature of Cranbrook by showcasing work that crosses mediums and disciplines. Featuring a custom mural by artist Cleon Peterson and new works by Vivian Beer and Tony Matelli set against a dramatic floor-to-ceiling installation of draperies created by textile designer Ruth Adler Schnee.

Salon Abstraction: this floor-to-ceiling installation highlights the use of abstraction across the Academy through paintings, photographs, prints and sculpture.

Sculpture Court examines this founding discipline as well as other large-scale works from disciplines such as architecture, fiber, metals, and ceramics.

Object Islands explores the how the role of the craft departments at Cranbrook have exerted an outsized role and impact on other disciplines as well as the fields of jewelry and metals, fiber, and ceramics. The gallery also includes a new installation of a signature indigo work by Rowland Ricketts.

Portrait Gallery highlights how Cranbrook artists continue to re-conceptualize the portrait through painting, sculpture, and photography. Among the featured artists are Artis Lane, Liz Cohen, and Jova Lynne.
The Menagerie looks at how artists have drawn inspiration from the animal kingdom.

Paper Trail shows how the print and poster remain dominant forms of expression at Cranbrook for both artists and graphic designers.

Playground shows how Academy-educated artists have played an important role in the evolution of the concept of play. Features works by Charles and Ray Eames, Gere Kavanaugh, Cas Holman, and Jim Miller-Melberg.
---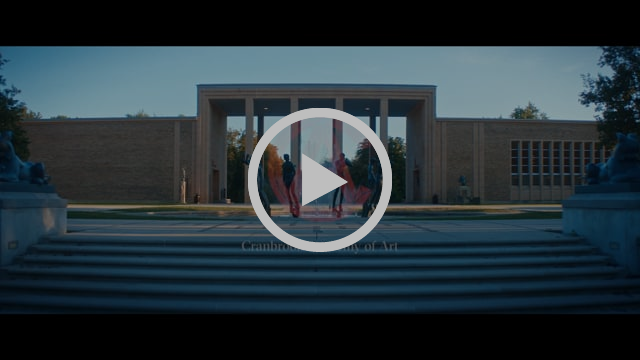 About Cranbrook Academy of Art
Cranbrook Academy of Art is the country's top-ranked, graduate-only program in architecture, design and fine art. Each year, just 75 students are invited to study and live on its landmark Saarinen-designed campus, which features private studios, state-of-the-art workshops, a renowned Art Museum, and 300 acres of forests, lakes, and streams, all a short drive from the art, design, and music scene of Detroit. The focus at Cranbrook is on studio practice in one of 11 disciplines: Architecture, 2D, 3D, and 4D Design, Ceramics, Fiber, Metalsmithing, Painting, Photography, Print Media, and Sculpture. The program is anchored by celebrated Artists- and Designers-in-Residence, one for each discipline, all of whom live and practice on campus alongside Cranbrook's students. For more information, visit cranbrookart.edu.
About Cranbrook Art Museum
Cranbrook Art Museum is located on the 319-acre historic landmark campus of Cranbrook Educational Community in Bloomfield Hills, Michigan. The Art Museum opened in 1930 and is one of the earliest institutions in the United States dedicated to the presentation of contemporary art. It originates and presents exhibitions and public programs and collects objects in the areas of modern and contemporary architecture, art, crafts, and design. For more information, visit cranbrookartmuseum.org
About Cranbrook Educational Community
Founded by Detroit philanthropists George Gough Booth and Ellen Scripps Booth in 1904, Cranbrook's 319-acre campus features the work of world-renowned architects such as Eliel Saarinen, Albert Kahn, Steven Holl, Tod Williams and Billie Tsien, Rafael Moneo, Peter Rose, and sculptors Carl Milles, Marshall Fredericks and others. Critics have called Cranbrook "the most enchanted and enchanting setting in America" and in 1989, it was designated a National Historic Landmark.
Press Contacts
André Carlos Lenox
Senior Account Executive
Cultural Counsel
andre@culturalcounsel.com
Adam Abdalla
President
Cultural Counsel
adam@culturalcounsel.com
Julie Fracker
Director of Communications
Cranbrook Art Museum and Academy of Art
jfracker@cranbrook.edu