Adelaide Alsop Robineau – A Collection of Thirty-Four Vases and Jars – 1909-28
Back to Collections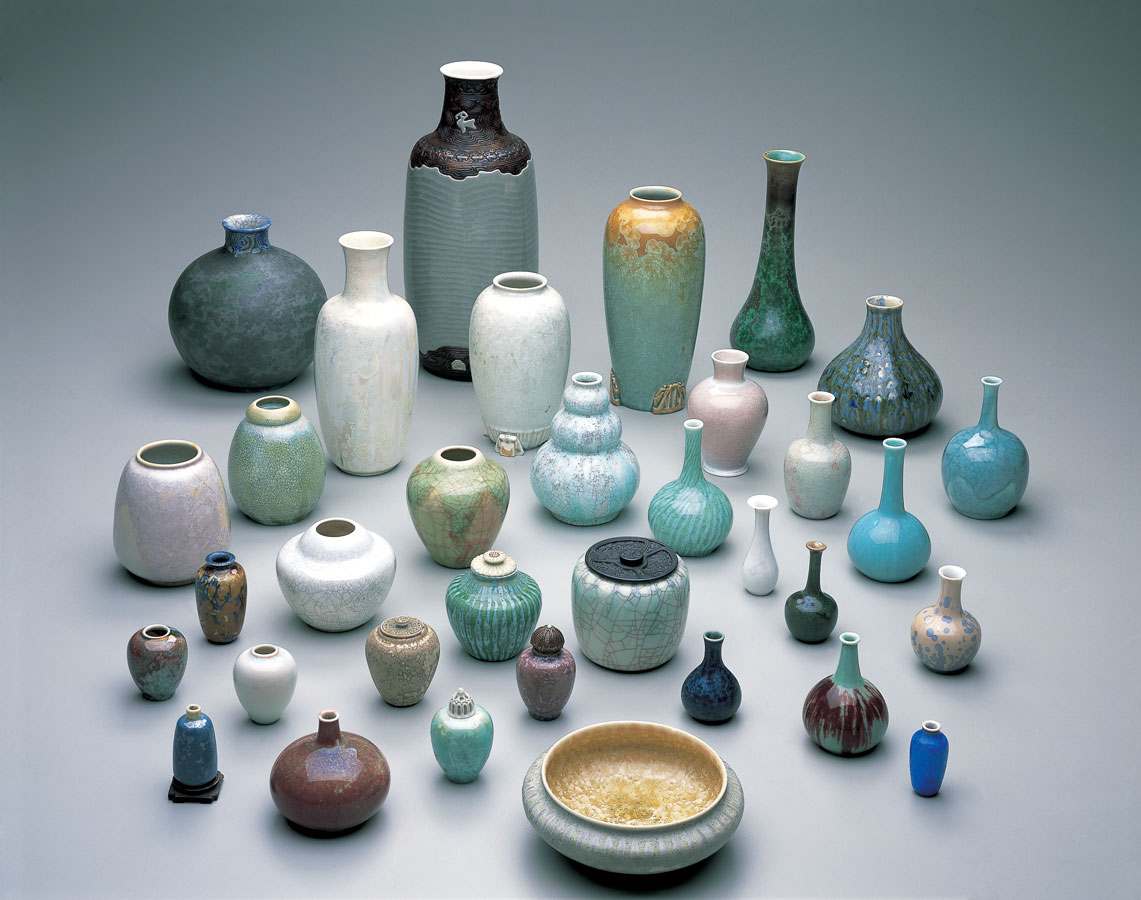 Born 1865, Middletown, Conneticut; died 1929, Syracuse, New York
Porcelain
Heights: 2 to 11 ⅞ inches
Gift of George Gough Booth and Ellen Scripps Booth
CAM 1944.154
Pushing beyond the limitations of her craft, china painter Adelaide Robineau decided to try her hand at high fire porcelain production in 1903. Armed with only a few weeks' instruction at a pottery school and information gleaned from published articles on Sévres porcelain, Robineau began a slow and laborious process of mastering the techniques that would eventually make her one of the best-known ceramists of her day. Through experimentation, she developed many glazes and a range of novel techniques—such as carving designs in the fresh clay before glazing-— that resulted in exquisitely fashioned pieces renowned for their intricate detail and beautiful finishes. To ensure the highest quality of her art, Robineau destroyed all work that did not measure up to her exacting standards.
George Booth was captivated by Robineau's artistry and helped to promote her work to public audiences. Cranbrook's collection of Robineau porcelains is the second largest in the country. Among the Art Museum's holdings is a rare Egg Shell Coupe, one of only two in existence.
Copyright © 2023 Cranbrook Art Museum. All rights reserved. Created by Media Genesis.