Andy Warhol – Electric Chair, 1971
Back to Collections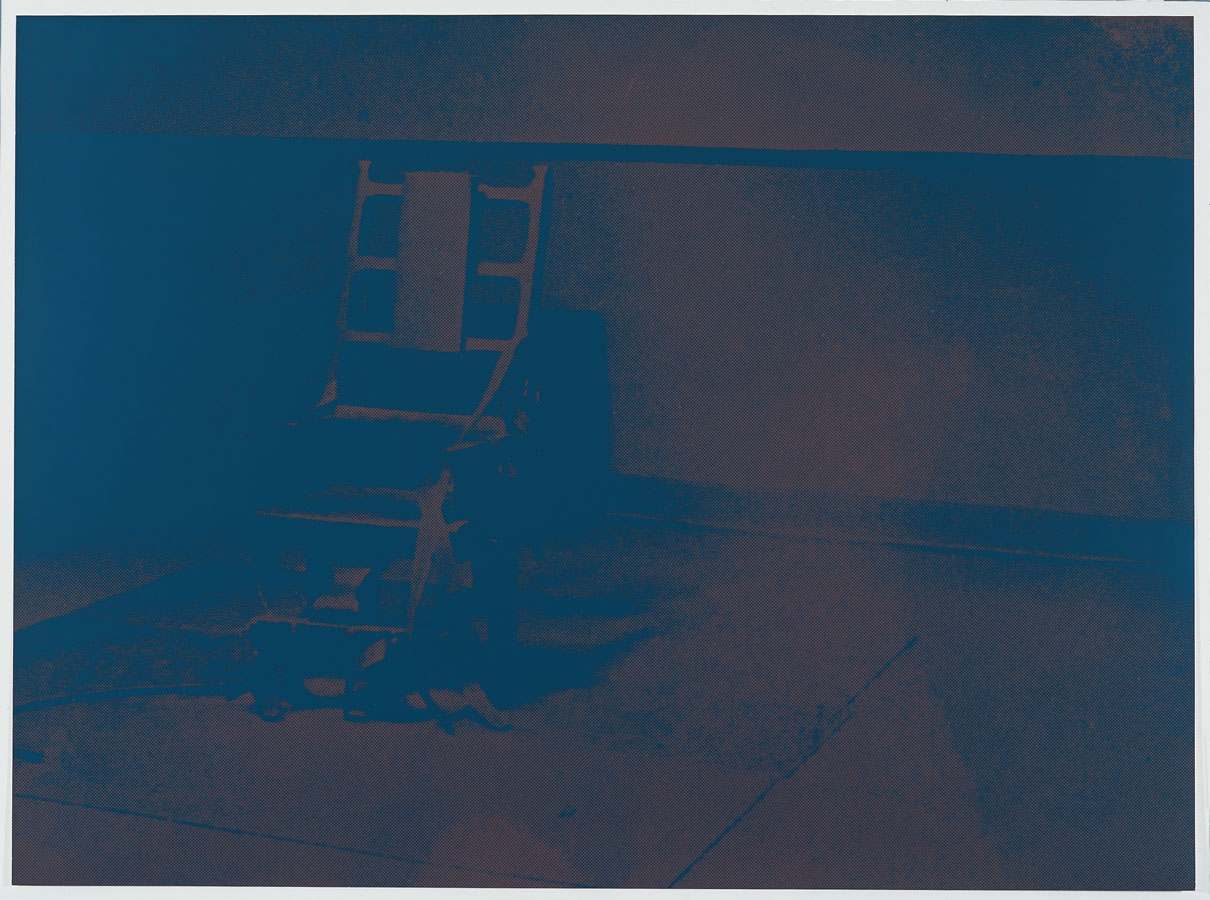 Born 1928, Pittsburgh, Pennsylvania; died 1987, New York, New York
Publisher: Factory Editions/Editions Bischofberger Zurich
Printer: Silkprint Kettner, Zurich, Switzerland
Screenprint (Edition: 98/250)
35 ⅛ x 47 ¾ inches
Gift of Frank M. Edwards and Ann Williams
CAM 2003.11
The quintessential Pop artist, Andy Warhol strove to make art like a machine, adopting the mass-production technique of silkscreen printing to represent the popular culture that surrounded him. His paintings and prints of supermarket goods, celebrities and other objects of conspicuous consumption vividly reflect the optimism of postwar America. While Warhol embraced modern consumer culture, his appropriations of car crashes, suicides, riots and other disasters offer a covert critique of its excesses.
Electric Chair is one of the most iconic images from Warhol's grim Death and Disaster series begun early in his career. He first used the ominous image, based on a newspaper photograph from Sing Sing prison, in 1963, the year the last executions took place in New York state. In 1971, Warhol adapted the subject to a portfolio of eight screenprints, each with a distinctly different color palette, the most somber of which was printed in subtly contrasting shades of blue and mauve. He later used the infamous chair in a poster protesting capital punishment, underscoring a moral dimension to his deadpan reproductions.
Copyright © 2023 Cranbrook Art Museum. All rights reserved. Created by Media Genesis.