Duane Hanson – Bodybuilder, designed 1989, executed 1992
Back to Collections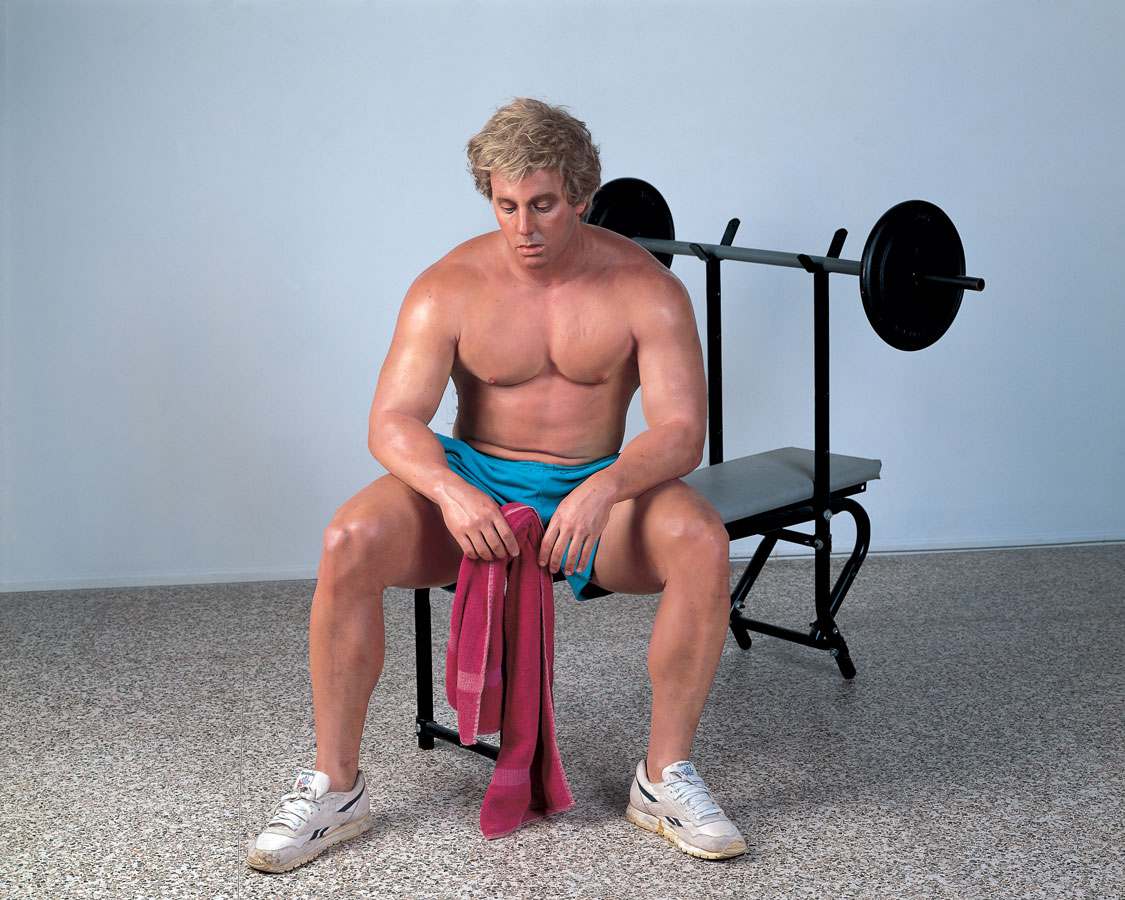 Born 1925, Alexandria, Minnesota; Cranbrook Academy of Art, MFA, Department of Sculpture, 1951; died 1996, Boca Raton, Florida
Bronze, polychromed in oil, mixed media with accessories
48 ½ x 35 x 70 ½ inches (Edition: 3/3)
Gift of the Artist and Lila and Gilbert Silverman with assistance from the lmerman Acquisition Fund
CAM 1994.67
Duane Hanson believed that art was about life and realism best represented truth. During his forty-five-year-long career, Hanson created numerous highly mimetic sculptures of middle-class Americans, using both traditional materials, such as wood and plaster, and new industrial materials, such as polyester resin and fiberglass. A keen interest in everyday life links Hanson with Pop artists, while his ability to fool the eye is reminiscent of Photo-Realist painting. However, Hanson's art is different from both trends in its commitment to social and, in his earlier works, political issues. According to Hanson, his intention was "to confront people with themselves," not to trick them.
Although Hanson worked with life casts of familiar individuals, he insisted that his sculptures were not portraits, but "types." The model for Bodybuilder was a young man whom Hanson met at a health club in Hollywood, Florida. The basic figure was cast in bronze and then meticulously painted to imitate the skin, shiny with perspiration. Positioned in a natural, relaxed pose, the figure conveys an emotional state of self-immersion.
Copyright © 2023 Cranbrook Art Museum. All rights reserved. Created by Media Genesis.