Eero Saarinen – Model for Dulles International Airport Terminal Building
Back to Collections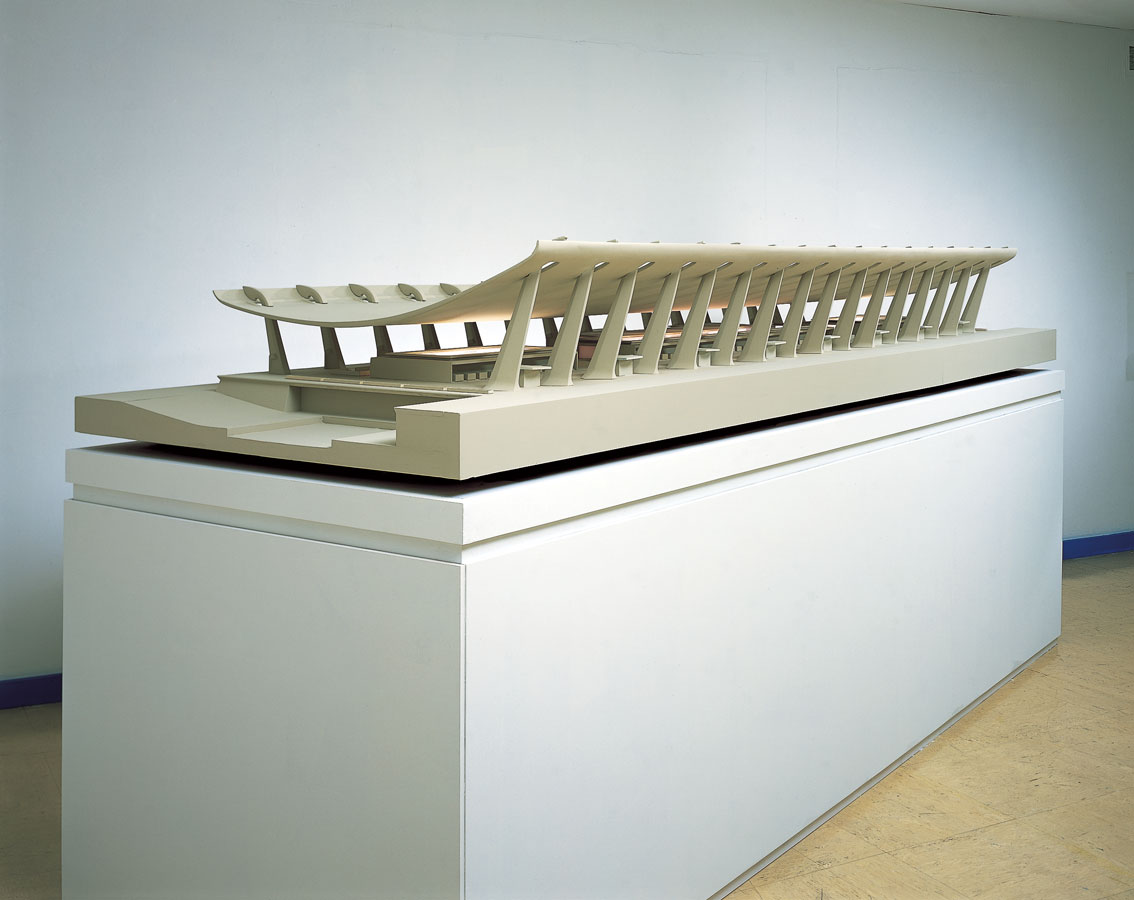 Born 1910, Kirkkonummi, Finland; Cranbrook Academy of Art, Instructor, 1939-1941; died 1961, Bloomfield Hills, Michigan
Maker: Eero Saannen and Associates, Bloomfield Hills, Michigan, with Jim Smith
Wood, masonite, plastic, gesso and paint
18 ½ x 144 ¾ x 46 ½ inches
Gift of Rice University, School of Architecture
CAM 1983.15
When Eero Saarinen designed the passenger terminal for the gateway to the nation's capital, he envisioned a building that expressed movement and the excitement of travel. Dulles International was the first commercial airport to be designed specifically for jet air travel. After completing extensive research into jet travel, Saarinen and his team developed a building that was meant to be practical, elegant and monumental. Two years after this model was constructed, the terminal opened for operation.
Angular concrete columns spaced forty feet apart on each side of the main concourse carry suspension cables that in turn support curved concrete roof panels. The columns are tapered and tipped outward to emphasize the dynamic structural system. The roof rises sixty-five feet above the passenger approach, and forty-five feet above the field. The passenger services are organized on two levels below the single roof plane. Mobile lounges carried passengers between the terminal and the jets, eliminating long walkways and the heavy cost of taxiing planes. Saarinen wrote, "I think this airport is the best thing I have done."
Copyright © 2023 Cranbrook Art Museum. All rights reserved. Created by Media Genesis.