Frank Stella – Takht-i-Sulayman Variation 1 – 1969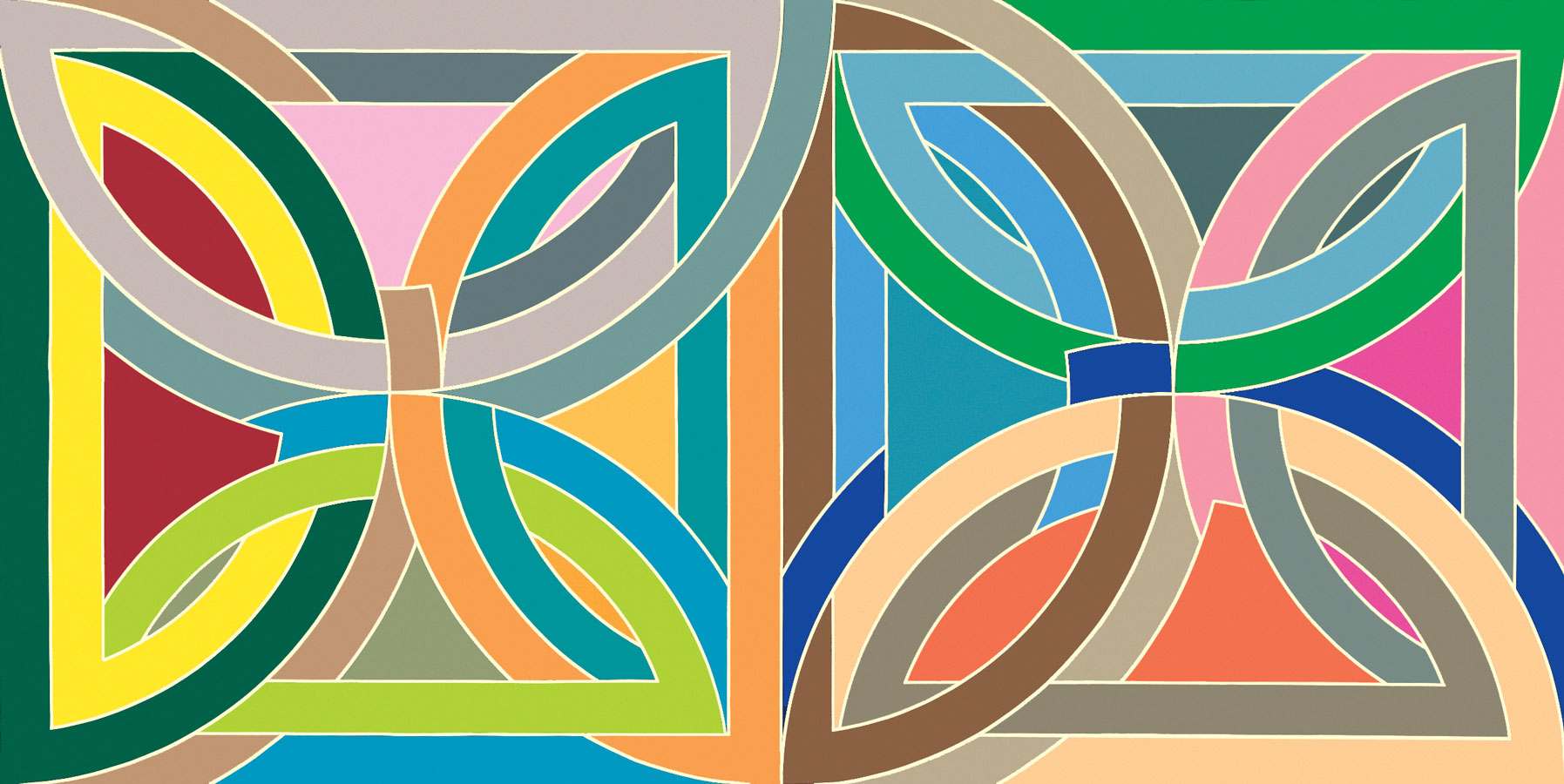 Born 1936, Malden, Massachusetts;
Acrylic and fluorescent acrylic on canvas
120 x 240 inches
Gift of Rose M. Shuey, from the Collection of Dr. John and Rose M. Shuey
CAM 2002.42
From 1967-1970, Frank Stella painted the Protractor series of more than one hundred paintings based on variations of the protractor-drawn shape. Most of the paintings are shaped canvases, one of Stella's important inventions. The artist created thirty-one canvas formats and presented each format in three variations, which he identified by the Roman numerals: I – interlaces, II – rainbows, and III – fans. In the special variation of Takht-i-Sulayman Variation I, protractors interlace, forming shapes like butterflies, circles and semi-circles, and fill out the canvas to produce a traditional rectangle. All colors are carefully chosen according to their saturation and value to strike a balance between the illusion of space and flatness. To achieve this effect, Stella mixed colors himself, combining acrylic and fluorescent pigments.
Almost all titles in the series are names of ancient circular cities in Asia Minor. Takht-i-Sulayman, which means "Throne of Solomon," was a medieval Islamic capital in north western Persia. This name evokes associations with interlacing geometric patterns and opulent colors typical of Islamic art and adds another layer of meaning to the formalist one.
Copyright © 2021 Cranbrook Art Museum. All rights reserved. Created by Media Genesis.