John Coplans – Self Portrait (Back and Hands), 1984
Back to Collections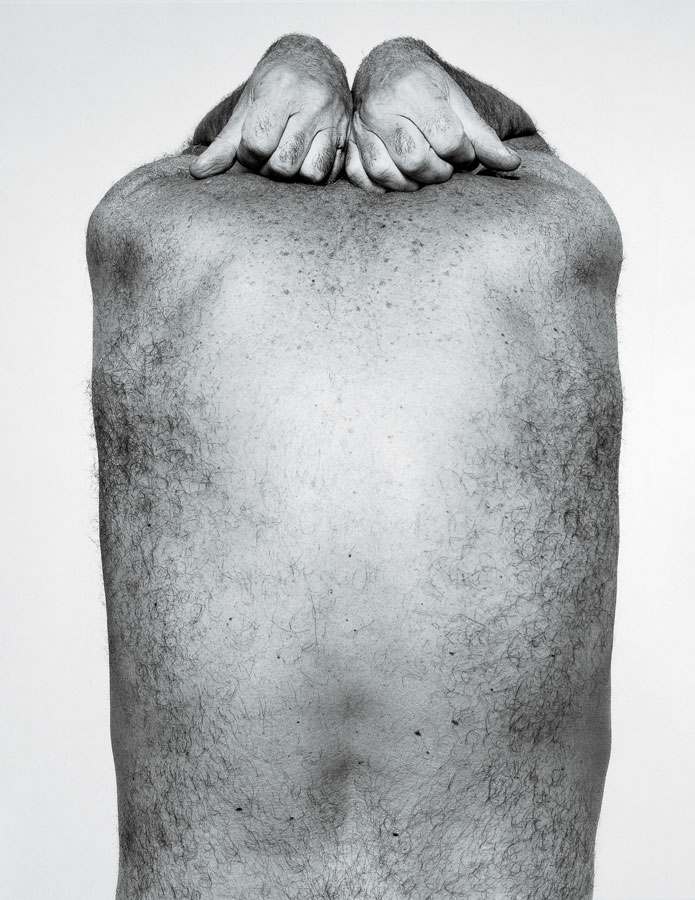 Born 1920, London, England; died 2003, New York, New York
Silver gelatin print mounted on board (Edition: 6/6)
31 ⅜ x 24 ⅝ inches
Partial and Promised Gift of Burt Aaron
T 2003.27
Although John Coplans's work falls into the category of the male nude, it seems out of sync with the art world's youth oriented dynamic. This disconnect is in large part because Coplans began his artistic production when he was in his sixties and chose his own body as primary subject. In relation to most contemporary nudes, his work stands as a powerful address to questions of aging and death.
Utilizing studio assistants, video monitors and Polaroid tests, Coplans has produced hundreds of precisely composed images that are ultimately a testament to the infinite possibilities of a single subject. Self Portrait (Back and Hands) is a subtle transformation of flesh into forms and tones. In addition, however, by concentrating on that part of the body that none of us can see directly—the back—he gives his picture a psychological nuance that cuts across the grain of the familiar face-to-face experience of the self-portrait. That nuance strangely culminates when we, as viewers, relinquish his photograph to memory and turn our back to his.
Copyright © 2023 Cranbrook Art Museum. All rights reserved. Created by Media Genesis.