Marilyn Minter – Green Pink Caviar, 2009
Back to Collections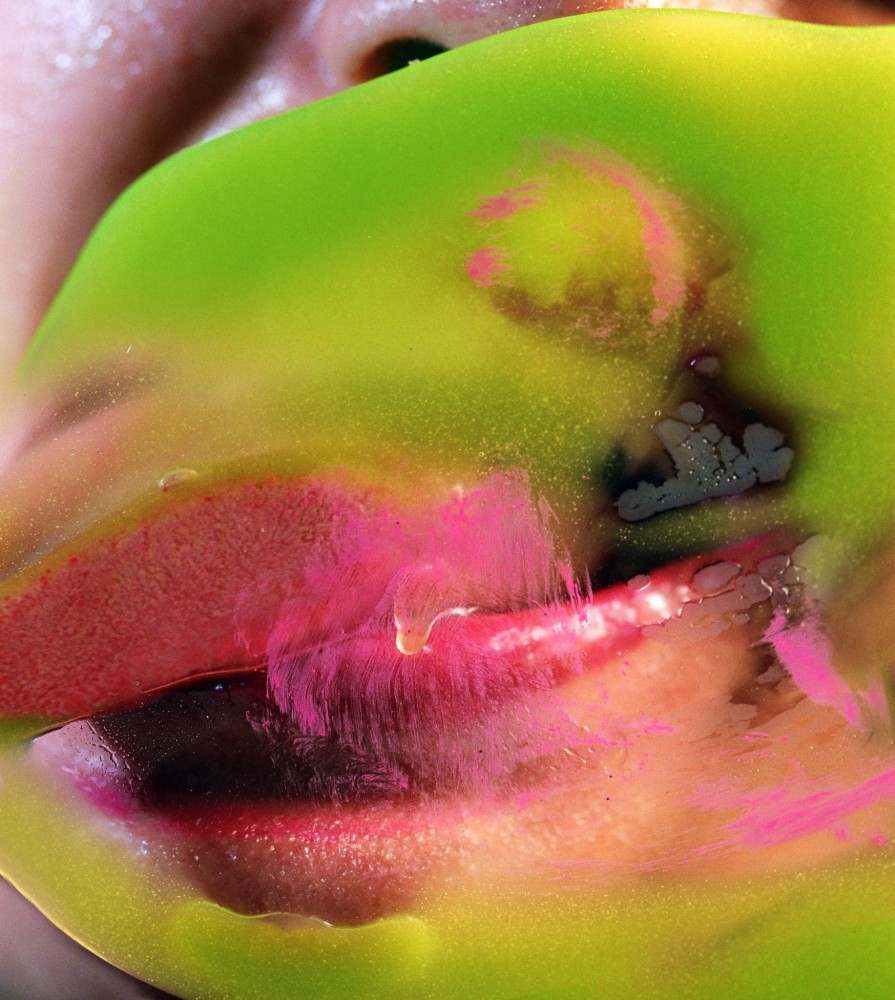 Born 1948, Shreveport, Louisiana;
HD Video
7:45 minutes
Gift of the Artist and Salon 94, New York
CAM 2012.9
Green Pink Caviar marks photographer Marilyn Minter's first foray into video production. The artist is well-known for commingling glamour and grit in images that dissolve the boundary between fine and commercial art. Green Pink Caviar is no exception. Like her previous work, the video illustrates the moment where clarity becomes abstraction and beauty commingles with the grotesque. According to her New York gallery, Salon 94, "In Minter's world, the body is cast as a site of aggressive desire." Tongues covered in glittering candy attempt to push beyond the picture plane and enter the viewer's space.
In Green Pink Caviar, Minter explores the idea of painting with the tongue. To produce the work, she directed her models to lick brightly colored candy on a sheet of glass and filmed it from the reverse side using macro lenses. The tongues mixed the "paint" with saliva, slurping and pushing the color around the glass surface. Salon 94 claims, "Green Pink Caviar (2009) is a lush and sensual voyeuristic hallucination."
Copyright © 2023 Cranbrook Art Museum. All rights reserved. Created by Media Genesis.