Tom Wesselmann – Smoker #18, 1975
Back to Collections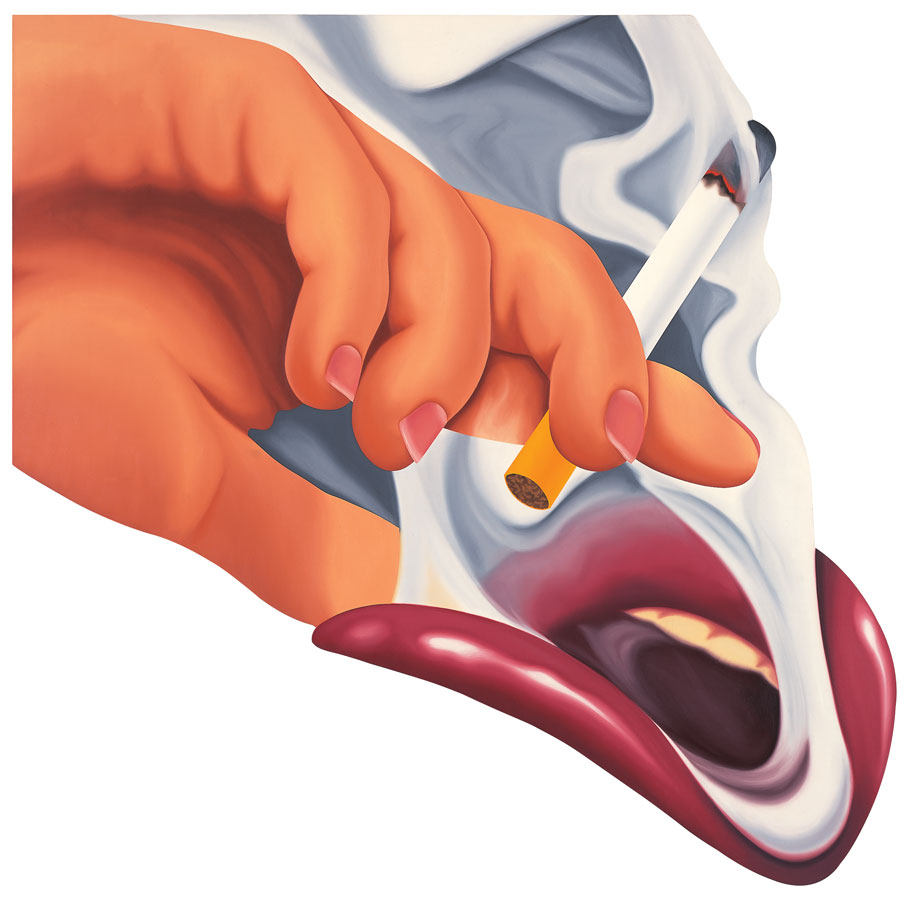 Born 1931, Cincinnati, Ohio; died 2004, New York City, New York
Oil on canvas
89 ¾ x 91 ¾ inches
Gift of Rose M. Shuey, from the Collection of Dr. John and Rose M. Shuey
CAM 2002.47
Tom Wesselmann is linked to Pop Art by his intense scrutiny of the mythic world of American advertising where abundant goods and beautiful women promise eternal delight. Primed by the study of psychology and art in his native Cincinnati and art training in New York City, he began as an Abstract Expressionist. Then Madison Avenue's iconography and the graphic intensity of Matisse inspired works like the Great American Nude series. In each nude, a female silhouette, with an ecstatic open mouth, poses in a life-scale interior containing actual objects and flat painted shapes. The dialogue of "real" and "represented" intensifies a sense of voyeuristic invasion of intimate space.
The gaze moves in close in the Smoker series. The sensual pleasures of smoking are condensed to the feminine hand, smoldering cigarette, gaping mouth and curling smoke, evoking classic tobacco ads and vintage movies where stylized cigarette-play stoked courtship dances of male and female stars.
Copyright © 2023 Cranbrook Art Museum. All rights reserved. Created by Media Genesis.