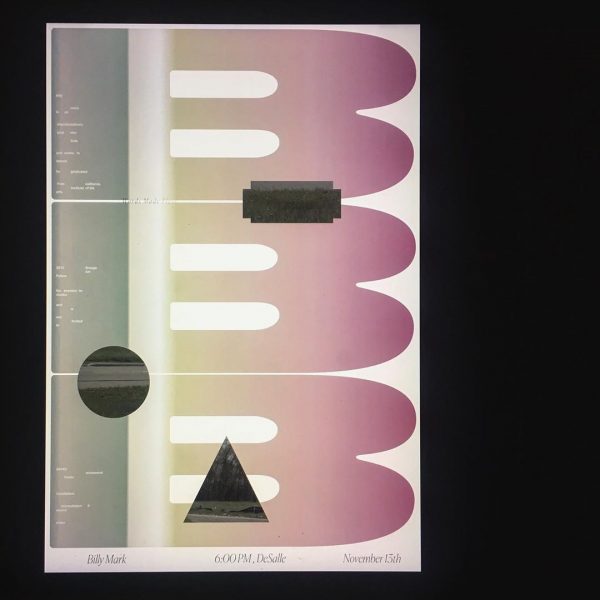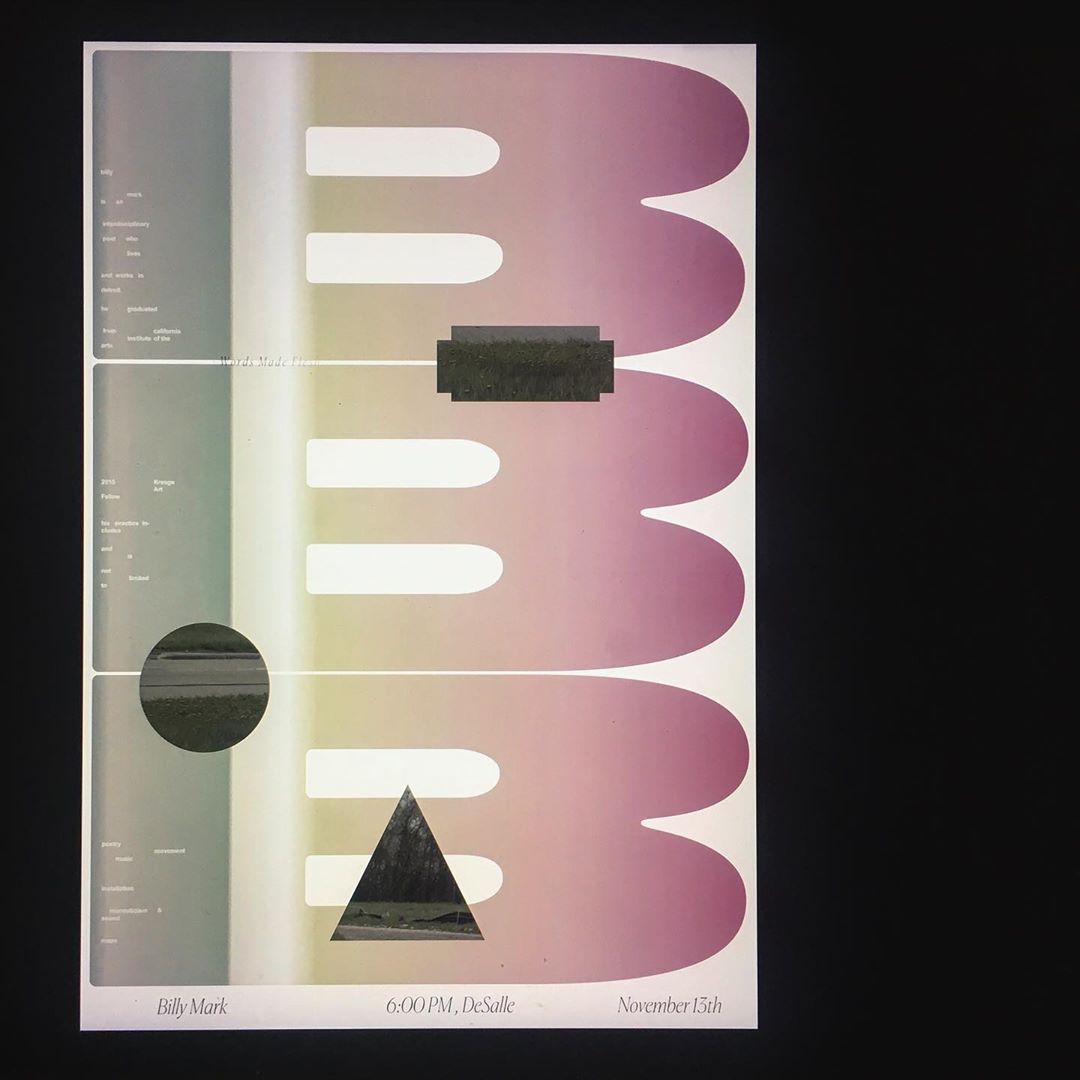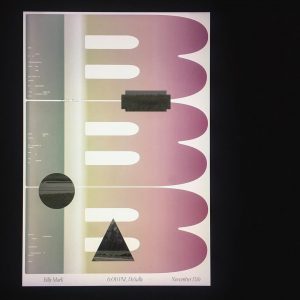 Words Made Flesh with Billy Mark
A hands-on look at the connection between poetry, sculpture, the body, and improvisation. 
 Billy Mark is an interdisciplinary poet who lives and works in Detroit. He graduated from California Institute of the Arts, was the 2015 Kresge Arts Fellowship for experimental poetry, and his practice includes but is not limited to poetry, movement, music, installation, monasticism, and sound maps. 
 Lectures are free and open to the public. Sponsored by the Sculpture Department 
Poster Image: Charles Lin (2D Design '21)
Tagged: 2019, Billy Mark, Cranbrook Academy of Art, deSalle, lecture
RSVP on Facebook
Tagged:
2019
,
Billy Mark
,
Cranbrook Academy of Art
,
deSalle
,
lecture