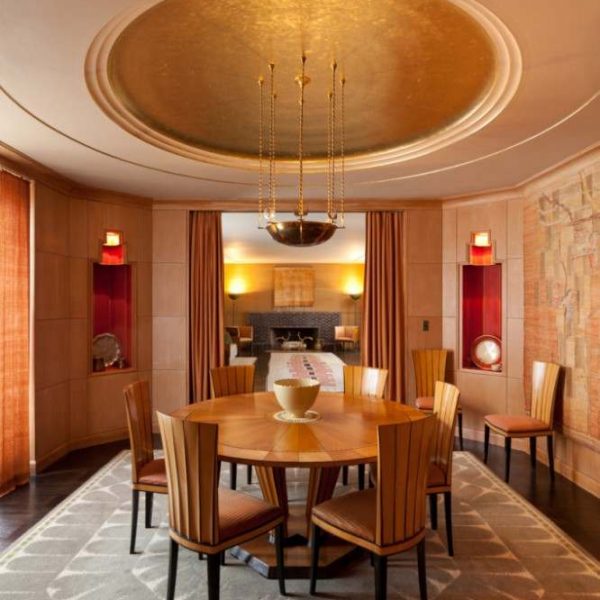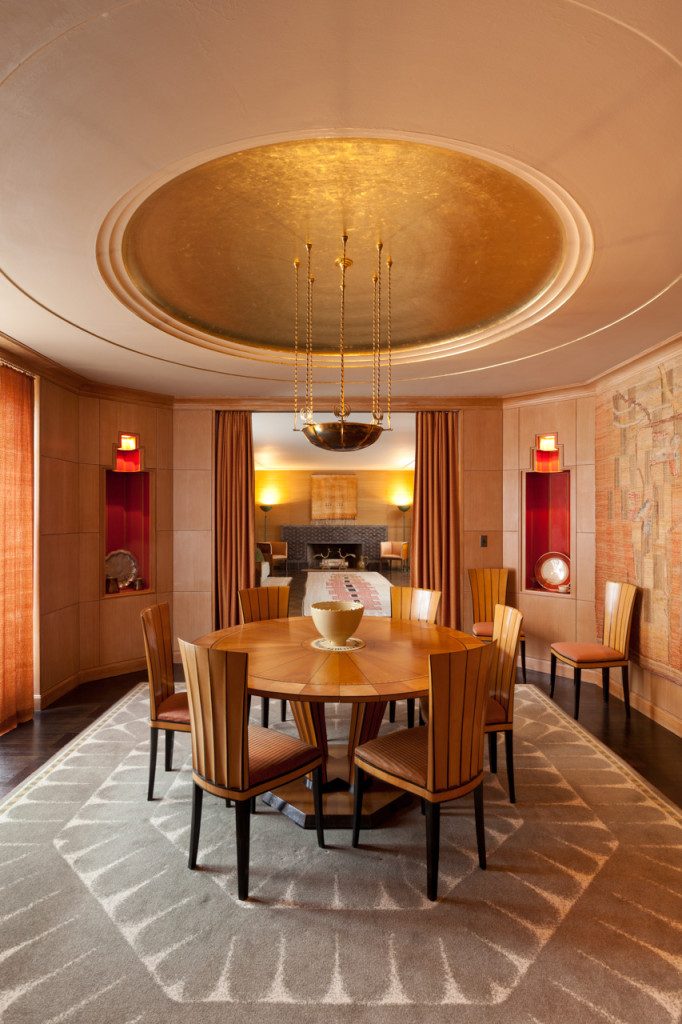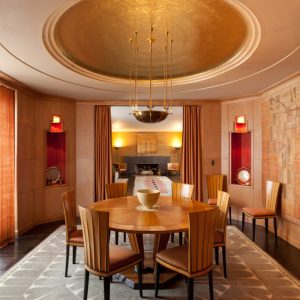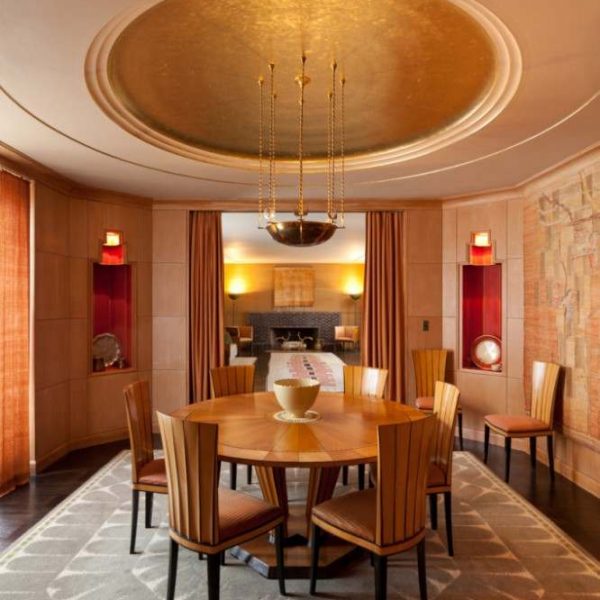 Date/Time
Date(s) - Sun, 04/28/2019
1:15 pm - 5:00 pm UTC
Location
Saarinen House
39221 Woodward Ave, Box 801
Bloomfield Hills, MI 48303
Free Opening Reception
Tour Saarinen House, Eliel Saarinen's Art Deco masterwork and the jewel of Cranbrook's architectural treasures.
The exhibition, STUDIO LOJA SAARINEN: THE ART AND ARCHITECTURE OF WEAVING, 1928-1942 will open this day as well.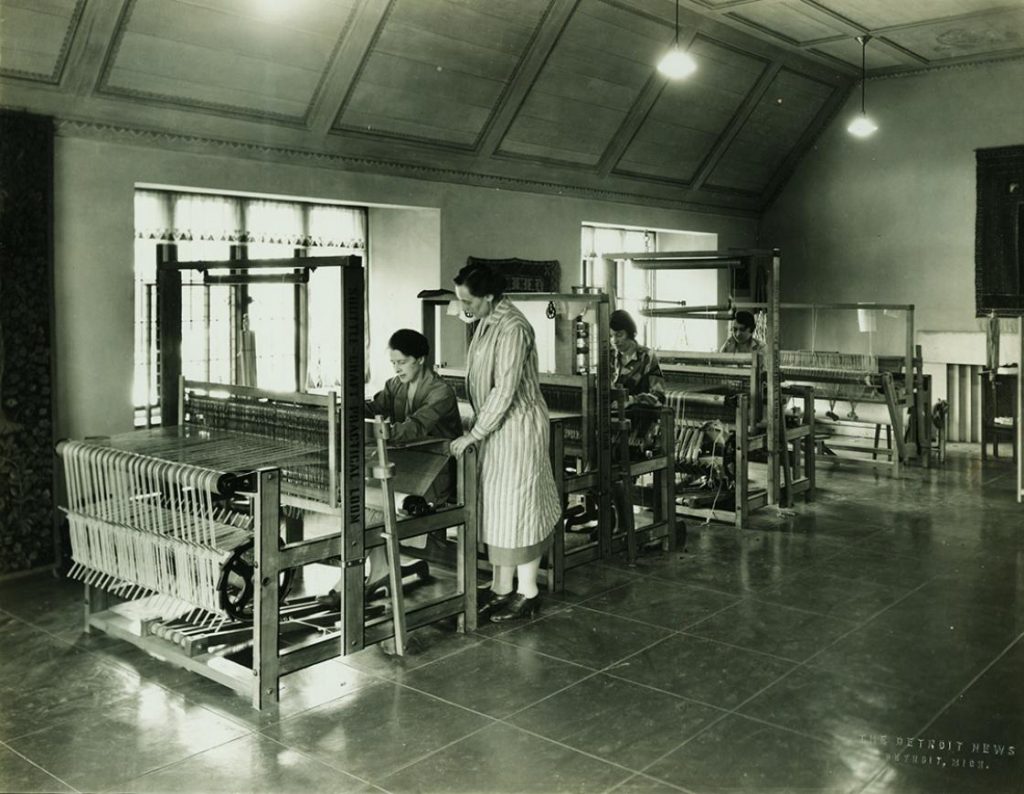 Loja Saarinen headed the Department of Weaving and Textile Design at Cranbrook Academy of Art while also leading Studio Loja Saarinen, a commercial weaving studio. Begun with a single loom at Cranbrook in October 1928, Studio Loja Saarinen grew to encompass thirty-five looms, three of them master looms twelve feet in width requiring three weavers to operate. Designs by Loja, her husband Eliel, weaver Maja Andersson Wirde, and others were made into quality art fabrics, rugs, and window hangings. Commissions for Cranbrook's institutions provided the bulk of the studio's output, while work was also produced for exhibitions, private residences, churches, and businesses—including rugs and cushions for Frank Lloyd Wright.
Through textiles on loan from the Kingswood School Cultural Properties Collection and Cranbrook Art Museum, as well historic photographs and ephemera from Cranbrook Archives, this exhibition tells the story of Studio Loja Saarinen and showcases the remarkable contributions of the studio toward making Cranbrook a total work of art.
Tagged: Saarinen, Saarinen House

Tagged:
Saarinen
,
Saarinen House