Join Cranbrook Academy of Art at deSalle Auditorium for a free, public lecture from artist Nicki Green. Green will explore her practice through the lens of making and avoiding figuration. While not entirely figurative, Green's work engages questions surrounding the production of objects and bodies as linked to ideas of subjectivity. Using her practice as a throughline, she'll discuss functionality, ceramic surface painting histories, Jewish avoidance of making "graven images" and the complex nature of documenting the transgender body.
Please enter the auditorium through the Cranbrook Academy of Art Library entrance, the art museum galleries will be closed.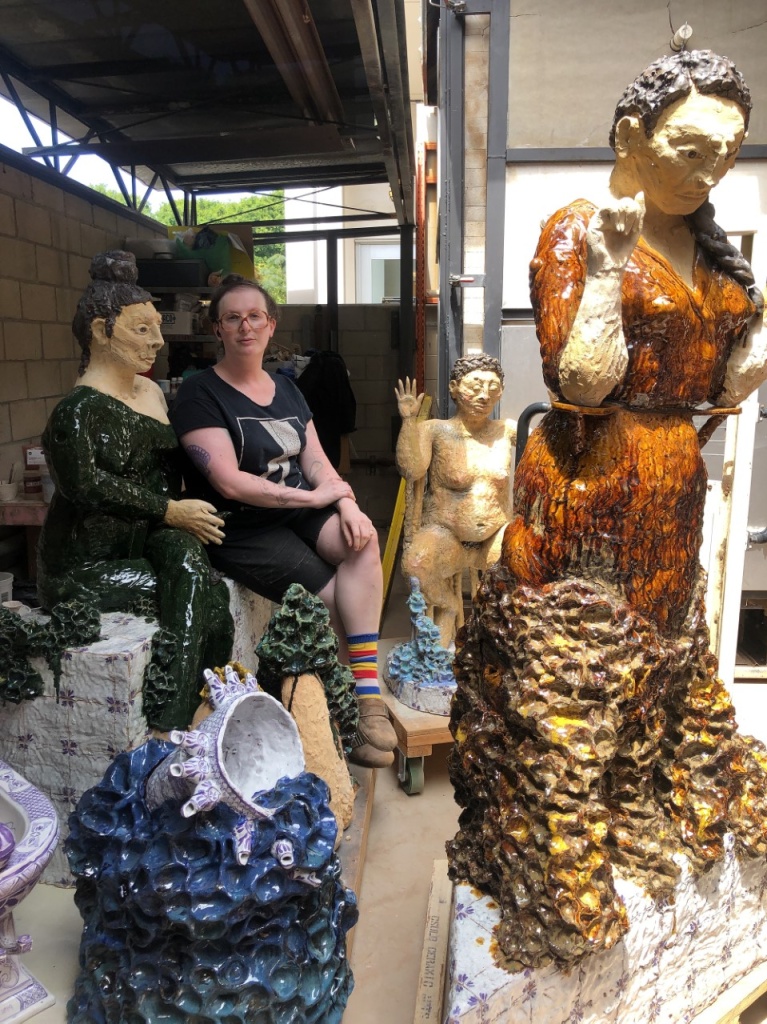 Nicki Green is a transdisciplinary artist working primarily in clay. Her sculptures, ritual objects and various flat works explore topics of history preservation, conceptual ornamentation and aesthetics of otherness. Often constructing heavily ornamented painted glaze surfaces and experimental, organic building techniques, Green explores material and object integrity by utilizing transness as a lens with which to look at the world.
Green has exhibited her work internationally, notably at the New Museum, New York; Musée d'Art Moderne in Paris, France, and The Contemporary Jewish Museum, San Francisco. She has contributed texts to numerous publications including Transgender Studies Quarterly, Fermenting Feminism, Copenhagen and The Center for Arts Research publications, University of Oregon, Eugene. Green is a current Louis Comfort Tiffany Foundation Grantee, a 2022 Nancy Graves Foundation Fellow, and was a 2020 Art Matters Fellow, among other awards and residencies. Originally from New England, she completed her BFA in sculpture from the San Francisco Art Institute in 2009 and her MFA in Art Practice from the University of California, Berkeley in 2018. Green is currently a visiting professor at California State University, Long Beach Center for Contemporary Ceramics.
Tagged:
Watch Previous Lectures