Allie McGhee has been an important pillar of the Detroit art scene for more than five decades with a practice defined by his signature approach to abstraction. This retrospective is a long overdue presentation of significant past works from McGhee's extensive and dynamic oeuvre, as well as the premiere of ambitious new paintings created for this auspicious occasion.
In the late 1960s, McGhee shifted his practice from representational depictions because he was drawn to the long communicative history of geometry and abstraction in the timeline of humanity. One constant inspiration has been traditional African sculpture and its forms of symbolism. The title of this exhibition—Banana Moon Horn—is the name McGhee has given to the recurring arcing forms that he has explored throughout his career. The Banana Moon Horn has associations ranging from the natural world, humor, and ancient art—myriad interpretations are both intentional and welcome. McGhee often overlaps and mixes mediums by incorporating found objects or bringing a three-dimensional quality to his paintings. To this end, his collapsed canvas works have conceptual ties to McGhee's research into science and the cosmos, often alluding to the view into a microscope or possibly collapsing universe.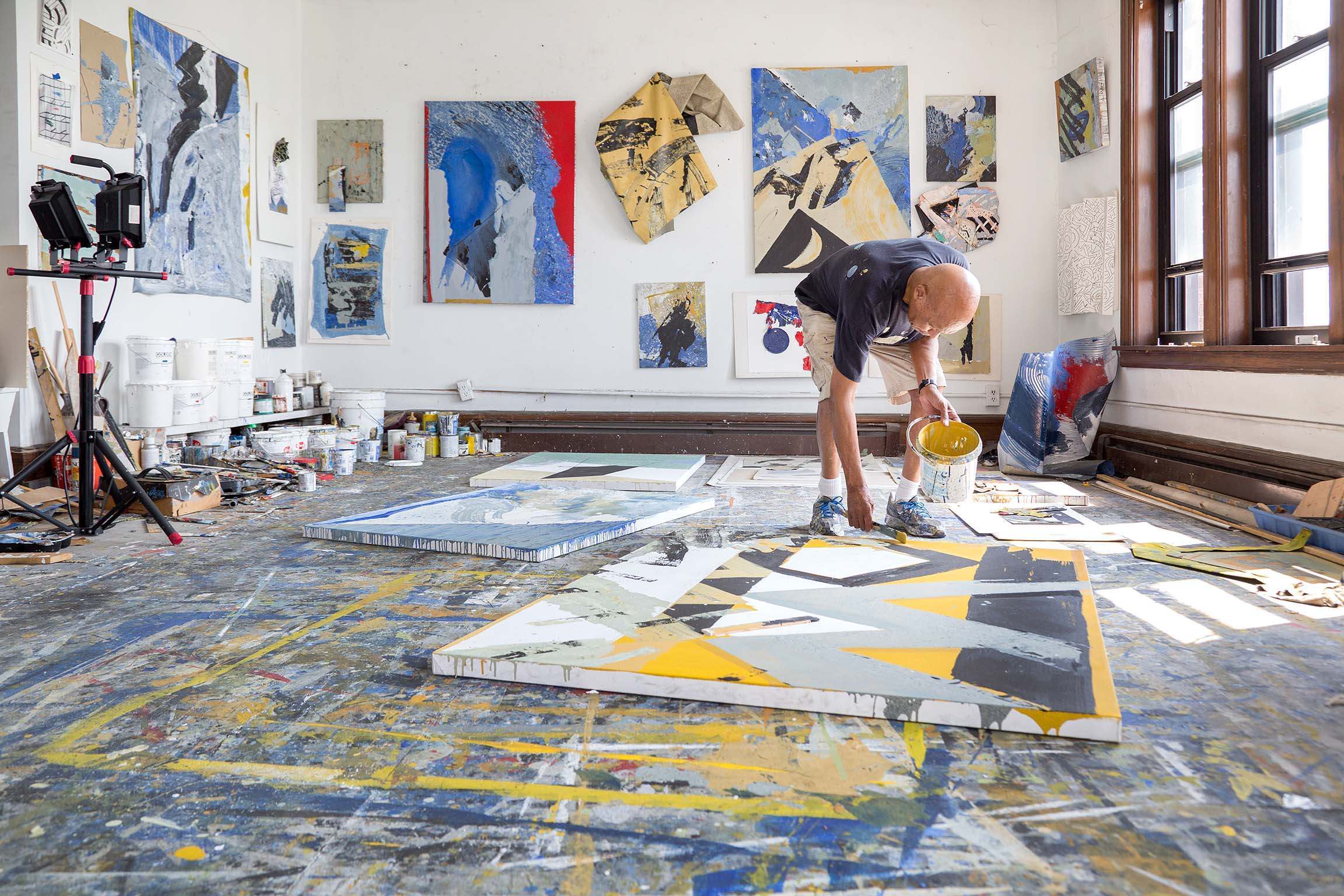 McGhee can be found in his studio "every single day except Christmas," and this exhibition is a crescendo of his daily experiments over the years. McGhee's vivacious mind has also rendered his studio as an important place for lively conversations across generations, particularly in the Black artistic community. The background of these discussions is often set to the sound of jazz, a musical ethos of improvisation and lyrical abstraction that also emerges throughout McGhee's practice.