Liz Cohen's artistic practice is rooted in both photography and performance, and she is perhaps best known for her immersive, ten-year project BODYWORK, which explored low-rider and custom car culture. This exhibition launches a new body of work that draws from her continued interest in exhibitionism, subcultures, and acts of belonging. Her point of departure is an ongoing collaborative research project with a self-described eunuch, who has undergone radical surgical transformations. Cohen will utilize classic documentary tools—interviews, photographs, and video—that will then be drastically altered into textile, sculptural, and image-based forms. Liz Cohen has been the Artist-in-Residence and Head of the Photography Department at Cranbrook Academy of Art since 2008.
Lecture
LIZ COHEN, ERIC CROSLEY, & THE POLITICS OF THE SELF
February 28, 2016 4:00pm
Liz Cohen, Artist-in-Residence and Head of Photography, Cranbrook Academy of Art
Eric Crosley, Artist and Poet
Please join us for a special lecture by Liz Cohen, Artist-in-Residence and Head of the Photography Department at Cranbrook Academy of Art, and a poetry reading by Eric Crosley, the motivation for her current exhibition, Him, currently on display at Cranbrook Art Museum. Cohen's work and Crosley's writing wrestle with the labor of everyday existence and defining "self" as a constantly shifting narrative.
This exhibition is made possible with the support of Gretchen and Ethan Davidson.
Cranbrook Art Museum will present the audio installation of Metal Machine Trio: The Creation of the Universe, a live ambisonic 3-D sound installation inspired by Lou Reed's controversial 1975 double album Metal Machine Music. Originally presented by the University Art Museum, California State University Long Beach (UAM, CSULB) in 2012, where Lou Reed worked in collaboration with the acoustic specialists at the Arup Engineering SoundLab in New York, Reed was able to recreate, for museum visitors, this groundbreaking composition from exactly the same acoustic perspective he had while performing it onstage.
The installation at Cranbrook Art Museum will use twelve loudspeakers in an ambisonic arrangement to create a fully immersive sound experience. The live recording of Metal Machine Trio: The Creation of the Universe took place at the Blender Theatre in New York in 2009. The improvising trio included Lou Reed, Ulrich Krieger and Sarth Calhoun.
Metal Machine Trio Musicians
Lou Reed – guitar, continuum fingerboard , electronics
Ulrich Krieger – electric saxophone, electronics
Sarth Calhoun – continuum fingerboard, electronics
The exhibition at Cranbrook is presented by Cranbrook Art Museum in collaboration with Sister Ray Enterprises, Inc., Arup Engineering SoundLab and HARMAN and is curated by Christopher Scoates, who now is the Maxine and Stuart Frankel Director of Cranbrook Academy of Art and Art Museum, and Raj Patel, a leading international acoustics, audio-visual, and multimedia consultant and designer with Arup. The exhibition at Cranbrook Art Museum is made possible with the support of Julia Reyes Taubman and Robert Taubman.
Read Image, See Text is an exhibition that explores the various creative approaches to the artist book—an artistic structure that often is a playful investigation of the verbal and visual, the tactile and legible. Within the exhibition, the communicative value of the book is complemented or subverted by design, concept, or objecthood. The exhibition will feature sculpture and print works that explore the aesthetics of language and artist books by contemporary artists and designers, including selections from the collections of Cranbrook Art Museum and the Cranbrook Academy of Art Library. The title of the exhibition Read Image, See Text, is taken from an iconic poster titled See/Read by former Artist-in-Residence and Co-Head of the Design Department at Cranbrook Academy of Art, Katherine McCoy. Two areas within the exhibition will celebrate Detroit and Cranbrook-related artists, featuring books that can all be handled by viewers.
Artists and Publishers included in Read Image, See Text include: assume vivid astro focus, Andrew Blauvelt, Corrie Baldauf, Brighton Press (Michele Burgess with Chard deNiord, Martha Serpas, Ian Tyson, and Nancy Willard,), Jon Geiger, Susan Goethel Campbell, Megan Heeres, Davi Det Hompson, Allen Hori, Margaret Kaufman, Allan Kaprow & Carl Solway, R.B. Kitaj, Darice Koziel, Ronald Allen Leax, Jane Lackey, Glenn Ligon, Katherine McCoy, Michael McCoy, Christian Patterson, Perishable Press, Ed Ruscha, Small Editions NYC, Anne Vieux, Lucy Helton, Sheryl Oppenheim, Patrick Gantert & Nicole Killian, Claire Van Vliet, and Kara Walker.
The reading room of Detroit and Cranbrook-related artist books and publishers include selections from Davin Brainard, Butter Press, Center for Abandoned Letterhead (Maia Asshaq & Danielle Aubert), Good Weather, Hearty Greetings, Alex Nichols, Haynes Riley, Carl Schurer, Cedric Tai, 12 Zines, Corine Vermeulen, Sergej Vutuc, and Katie Wynne.
Waylande Gregory (1905-1971) redefined American ceramics in the 1930s and 1940s, creating monumental ceramic sculptures and helping to shape Art Deco design in the United States. Featuring over 60 works by the artist, Waylande Gregory: Art Deco Ceramics and the Atomic Impulse highlights Gregory's role as the chief designer and lead sculptor at Cowan Pottery from 1928 to 1932, his brief but influential tenure as Resident Ceramic Sculptor at Cranbrook's Arts and Crafts Studios (the earliest iteration of Cranbrook Academy of Art), and his work with the Works Progress Administration, an experience that served as the foundation for his groundbreaking Fountain of the Atom at the New York World's Fair in 1939.
With artwork from every stage of his career, the exhibition reunites sculptural pieces from the Fountain of the Atom, including Cranbrook Art Museum's own Water sculpture. The staging of Waylande Gregory: Art Deco Ceramics at Cranbrook will include objects and archival material unique to Cranbrook and Gregory's time at the institution.
Waylande Gregory: Art Deco Ceramics and the Atomic Impulse was organized and circulated by the University of Richmond Museums, Virginia, and curated by independent ceramics scholar Dr. Thomas C. Folk. Support for the presentation of the exhibition at Cranbrook has been provided by Mr. and Mrs. Martin Stogniew, an anonymous donor, Mr. and Mrs. Jonathan J. Belding, Mr. Francis J. Brady, Dr. Thomas C. Folk, Mr. Gerald Maschino and Mrs. Shirley Wynne Maschino, and Richard Rossello Fine Arts Advisory Services, Inc. The exhibition is accompanied by a new monograph on the work of Waylande Gregory, which is available for purchase at Cranbrook Art Museum.
Focusing primarily on the work of Benoît Mandelbrot (1924–2010), one of the most notable mathematicians of the twentieth century, this exhibition explores the role of images in scientific thinking. With their capacity to generate and shape knowledge, images are at the very core of scientific investigation: charts, graphs, notebooks, instrument readings, technological representations, even mental abstractions–all make up the essential stuff of which ideas are made.
Featuring works on paper, photographs, objects, and films, the exhibition gives viewers a chance to take an inside look at the role images played in the making of the new world of scientific thought that became popularly known as fractal geometry and chaos theory, as exemplified in Benoît Mandelbrot's Fractal Geometry of Nature (1982).
The Islands of Benoît Mandelbrot is accompanied by a catalogue published by Yale University Press.
This exhibition has been organized by the Bard Graduate Center: Decorative Arts, Design History, Material Culture, New York, and curated by Nina Samuel.
My Brain Is in My Inkstand: Drawing as Thinking and Process is an original exhibition debuting at Cranbrook Art Museum that brings together 22 artists from around the world to redefine the notion of drawing as a thinking process in the arts and sciences alike. Sketches on paper are the first materialized traces of an idea, but they are also an instrument that makes a meandering thought concrete.
Inspired by the accompanying exhibition The Islands of Benoît Mandelbrot, the exhibition uses multiple sources to show how drawings reveal the interdependency of mark making and thinking. It brings together artists and scientists, basketball coaches and skateboarders, biologists and Native American Indians to show how tracing lines is a prerequisite for all mental activity.
Featured artists include David Bowen, John Cage, Stanley A. Cain, Oron Catts, Benjamin Forster, Front Design, Nikolaus Gansterer, legendary basketball coach Phil Jackson, Patricia Johanson, Sol LeWitt, Mark Lombardi, Tony Orrico, Tristan Perich, Robin Rhode, Eero Saarinen, Ruth Adler Schnee, Carolee Schneemann, Chemi Rosado Seijo, Corrie Van Sice, Jorinde Voigt, Ionat Zurr, and many more. It will also integrate work from the collections of Cranbrook Institute of Science and the Cranbrook Center for Collections and Research.
The title of the exhibition derives from a quotation by American philosopher, mathematician and scientist Charles Sanders Peirce, whose work involving the over- and under-laying of mathematical formulas with pictographic drawings will be presented for the first time.
Organized by Cranbrook Art Museum and curated by independent curator Nina Samuel. Nina Samuel is a German art and science historian based in New York and Berlin. The exhibition will be accompanied by a full-color catalogue, published by Cranbrook Art Museum, and designed by Cranbrook Academy of Art Artist-in-Residence Elliott Earls.
Horizons-Upward Bound, known as HUB, has its roots in a partnership with Cranbrook Schools that began in 1965.  Originally named Horizons, it was an experimental summer enrichment program to provide a private school experience on the Cranbrook campus for low-income boys from Detroit.  Funded by a three-year grant from the Ford Foundation, the first class consisted of 52 boys from three junior high schools in Detroit. The following year, Horizons incorporated the U.S. Department of Education's Upward Bound program and soon was renamed Horizons-Upward Bound.
Over the past fifty years, HUB has evolved into a year-round program which prepares both boys and girls with limited financial opportunities to enter and succeed in post-secondary education.  This exhibition sheds light on the history of the program and its continued affiliation with Cranbrook Schools and highlights key individuals and events that have helped make it the successful legacy it is today including the program's directors Ben Snyder, Bill Washington, Eddie Green, and current director Darryl Taylor.  Through news clippings, program invitations, brochures and newsletters, student publications, and historic photographs, the exhibition presents a chronological history of the multi-faceted academic enrichment program known as HUB.
50 Years Strong: The Evolution of HUB at Cranbrook was organized by the Cranbrook Center for Collections and Research and curated by Head Archivist Leslie S. Edwards. The Center, which includes Cranbrook Archives, is supported, in part, by the Fred A. and Barbara M. Erb Family Foundation, the Kresge Foundation, the Towbes Foundation of Santa Barbara, California, and many generous individual donors.
MR. MDWST (a truncation of Mister Midwest) is a continuation of the adventures of Beverly Fre$h—a stylized autobiographical character that doubles as an artist persona and stage name for Zack Ostrowski.   Like a postmodern tale of the picaresque, Fre$h has traveled extensively over the last two years on a quest to understand, reconfigure, and interrupt the social constructs and cultural rituals of the rural Midwest.  He created impromptu, site-oriented performances alone and with strangers at carnivals, country fairs, front yards, and back roads, which were recorded for a documentary titled The Outskirts (2014).   This exhibition presents a series of new works inspired by his performative research in the region and features four character tropes he met during his travels: The Badass, The Innocent, The Professional, and The Seeker.
Zack Ostrowski is a contemporary artist and musician raised in Detroit, Michigan, and currently lives and work in Chicago, Illinois.  He has a BFA in Graphic Design/Interactive Media from the College for Creative Studies and an MFA from the 2D Department at Cranbrook Academy of Art, where he was the 2009 recipient of the Daimler AG Emerging Artist Award.  He is an Assistant Professor and Area Head of Graphic Art at DePaul University in Chicago, IL. He has exhibited and performed throughout the United States and internationally, including China, Japan, Peru, Poland, Ukraine, Czech Republic, and Germany.
MR. MDWST – A Real Good Time by Beverly Fre$h was organized by Cranbrook Art Museum and curated by Laura Mott, Curator of Contemporary Art and Design. The exhibition is part of an ongoing series that presents the work of vibrant emerging and mid-career contemporary artists with a special focus on graduates of Cranbrook Academy of Art and Detroit-based artists. Cranbrook Art Museum is supported, in part, by its membership organization, ArtMembers@Cranbrook; the Museum Committee of Cranbrook Art Museum; and the Michigan Council for Arts and Cultural Affairs and the National Endowment for the Arts.
That summer feeling. The escapism, natural romanticism, and bitter nostalgia the mind conjures for the year's warmest season is unmistakable. Designing Summer: Objects of Escape examines how summertime is embodied through objects of the past and present. Exclusively featuring works by Michigan designers and makers, the exhibition begins in the mid-century, when a thriving automobile industry and growing middle class led to a surge in summertime road trips up north. A postwar economic boom ushered in more leisure time, and works in this show represent both the physical and symbolic escape from America's expanding corporate culture. Moving into the twenty-first century, designers are now seeking clever ways to reconnect with Michigan's natural beauty and resources in an increasingly urban economy. Featuring works by Florence Schust Knoll, Pipsan Saarinen Swanson, Steve Frykholm, Bill Moss, Joey Ruiter, Fernando Bales, and Synecdoche Design, among others, these designers capture the idyll and adventure of country drives, cabins and lakes, picnic days, and starry nights, presenting a cultural narrative of summer's evolving meaning in the Great Lakes State.
Watch Steve Frykholm discuss his iconic Herman Miller Summer Picnic posters in a video on hermanmiller.com.
Designing Summer: Objects of Escape was organized by Cranbrook Art Museum and curated by Shelley Selim, the Art Museum's 2015–2016 Jeanne and Ralph Graham Assistant Curator. The exhibition is sponsored, in part, by the Clannad Foundation.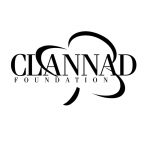 The exhibition "Cranbrook for Alessi," features prototypes created in a collaborative workshop initiated by the Italian design factory Alessi at Cranbrook Academy of Art. The 2009 workshop brought together artists and designers from the Academy's Metalsmithing and 3D Design departments for a week of open-ended explorations of metal forms and techniques. The resulting prototypes are a mix of material studies, product proposals, and pre-production samples that demonstrate both the hands-on craft and cutting-edge design work. Alessi has approved four designs for the consumer market which will be launched in the latter half of 2012.
Workshop Leaders: Iris Eichenberg, Artist-in-Residence, Metalsmithing Department and Scott Klinker, Designer-in-Residence, 3D Design Department
Workshop Participants: Suzanne Beautyman, Richard Elaver, Patrick Gavin, Katie MacDonald, Jonathan Muecke, Seth Papac, Maria Phillips, David Schafer, Adam Shirley, and John Truex.
Special thanks to Alberto Alessi, Gloria Barcellini, and the entire Alessi team, as well as Quality Metal Craft of Livonia, Michigan for supporting this exhibition and workshop.