In The Source: A Catalog of Late-20th-Century American Relics, artist Daniel Arsham continues his fictional archaeology of the future through the creation of iconic objects and products of late-twentieth-century American life. Devoid of their natural coloration and in a seemingly petrified state, these newly produced works are exhibited as relics from the not-too-distant past—the unearthed remains, perhaps, of some unknown cataclysmic event. For the first time, such objects will be displayed as archaeological artifacts inside the gallery, heightening the illusion of veracity and sense of authenticity.
In his Future Archaeology series, Arsham chooses iconic objects dating from the late twentieth and early twenty-first centuries—a time of technological acceleration and obsolescence that witnessed increasing virtualization and dematerialization of the physical world. The objects are eroded casts that are expertly fashioned from materials such as sand, selenite crystal, or volcanic ash. The choice of objects for this presentation—from the worlds of sports and music—resonate with the artist's early life, "all of these things that influenced me, particularly as a child and many of my peers."
Daniel Arsham is a New York-based artist who works across the fields of art, architecture, film, and performance. His work has been presented at High Museum of Art, Atlanta; MoMA PS1, New York; and The New Museum, New York, among others; and is in the collections of the Pérez Art Museum, Miami; the Walker Art Center, Minneapolis; and the Centre Pompidou, Paris. In 2008, along with Alex Mustonen, Arsham co-founded Snarkitecture, a collaborative practice known for using everyday materials in unexpected ways to create captivating public installations.
Their latest project, The Beach Detroit, consists of an ocean of over one million recyclable, antimicrobial plastic balls, and will open to the public in the Campus Martius area of downtown Detroit on March 1, the same day the exhibition opens at Cranbrook Art Museum. For more information about The Beach Detroit, please visit thebeachdetroit.com.
Daniel Arsham, The Source: A Catalog of Late-20th-Century American Relics is organized by Cranbrook Art Museum with the generous support of Library Street Collective.
Landlord Colors: On Art, Economy, and Materiality reconsiders periods of economic and social collapse through the lens of artistic innovations and material-driven narratives. It examines five art scenes generated during heightened periods of upheaval: America's Detroit from the 1967 rebellion to the present; the cultural climate of the Italian avant-garde during the 1960s-1980s; authoritarian-ruled South Korea of the 1970s; Cuba since the collapse of the Soviet Union in the 1990s to the present; and contemporary Greece since the financial crisis of 2009. Featuring more than sixty artists, Landlord Colors is a landmark exhibition, publication, and public art and performance series. While the project unearths microhistories and vernaculars specific to place, it also examines a powerful global dialogue communicated through materiality. Landlord Colors discovers textured and unexpected relationships between these artists whose investigations share themes of ingenuity, resourcefulness, and resistance.
Virtual Tour of Landlord Colors: On Art, Economy, and Materiality

Material Detroit is a series of public programs around Detroit that complement the themes and artists of the Landlord Colors exhibition. This robust public art and performance series is a collaboration between three Detroit curators and institutions: Laura Mott, Senior Curator at Cranbrook Art Museum; Taylor Renee Aldridge, Founder of ARTS.BLACK; and Ryan Myers-Johnson, Director of Sidewalk Festival. Material Detroit will engage residents as it connects art to vortexes of history and contemporary life across Detroit during summer 2019.
Download the full guide of Material Detroit events
Artists in the exhibition:
(Italy)Giovanni Anselmo, Pier Paolo Calzolari, Riccardo Dalisi, Lucio Fontana, Jannis Kounellis, Maria Lai, Mario Merz, Marisa Merz, Giulio Paolini, Michelangelo Pistoletto (Korea) Ha Chong-Hyun, Kwon Young-Woo, Lee Ufan, Park Hyun-Ki, Park Seo-Bo, Yun Hyong-Keun (Cuba) Belkis Ayón, Tania Bruguera, Yoan Capote, Elizabet Cerviño, Julio Llópiz-Casal, Reynier Leyva Novo, Eduardo Ponjuán, Wilfredo Prieto, Diana Fonseca Quiñones, Ezequiel O. Suárez; (Greece) Andreas Angelidakis, Dora Economou, Andreas Lolis, Panos Papadopoulos, Zoë Paul, Socratis Socratous, Kostis Velonis; (Detroit, USA) Cay Bahnmiller, Kevin Beasley, James Lee Byars, Olayami Dabls, Brenda Goodman, Tyree Guyton, Carole Harris, Matthew Angelo Harrison, Patrick Hill, Scott Hocking, Addie Langford, Kylie Lockwood, Alvin Loving, Michael Luchs, Tiff Massey, Charles McGee, Allie McGhee, Jason Murphy, Gordon Newton, Chris Schanck, and Gilda Snowden.
Artists in Material Detroit:
(Installations) Dabls' MBAD African Bead Museum, Jennifer Harge, Scott Hocking, Billy Mark, Anders Ruhwald, The Fringe Society, Elizabeth Youngblood. (Performances/Events) Big Red Wall Dance Company, Susana Pilar, Michelangelo Pistoletto (Third Paradise performance and a Detroit Rebirth Forum), Sterling Toles. The project culminates with the Landlord Colors Symposium at Cranbrook Art Museum in the fall.
Landlord Colors: On Art, Economy, and Materiality is organized by Cranbrook Art Museum and curated by Laura Mott, Senior Curator of Contemporary Art and Design. The project is generously supported by the Andy Warhol Foundation for the Visual Arts, the Maxine and Stuart Frankel Foundation, The John S. and James L. Knight Foundation, The National Endowment for the Arts, and donors to the Detroit Initiatives Fund for Cranbrook.


In No Particular Order features new work made within Ian McDonald's first year as Artist-in-Residence and Head of the Ceramics department at Cranbrook Academy of Art. The exhibition continues Ian's interest in displacing the hierarchy within the objects created in his studio. Ranging in scale and built through multiple processes, forms balance between sculpture and design, coexisting in a state of equilibrium. An accomplished ceramicist, McDonald's work has been exhibited throughout the United States, Europe and Japan. His work has appeared in numerous publications including Art Forum, Metropolis, Wallpaper magazine, Ceramics Monthly, Dwell and The New York Times.
In No Particular Order: New Work by Ian McDonald is organized by Cranbrook Art Museum and curated by Jon P. Geiger. The exhibition is supported by members of the Museum Committee and ArtMembers at Cranbrook. Generous support for exhibitions and programs at Cranbrook Art Museum is provided by the Maxine and Stuart Frankel Foundation.
A creative outlet for many street artists, illustrators, and graphic designers, art toys emerged in the late 1990s in Asia before becoming a collecting phenomenon in the United States in the early 2000s. Produced in limited editions, designer art toys take the form of a child's plaything, but are collected by adults, who value these objects for their expressive and formal qualities. Although they can be made from a variety of materials, the most common toys are made of hard and soft plastics, such as vinyl and resin. The genre is known for the range of its figures, from darkly comic cartoon-like characters and fun yet strange anthropomorphic animals to urban vinyl that draws upon hip-hop, rap, and graffiti culture.
Wild Vinyl: Designer Art Toys showcases a variety of designer toys from individual sculptural figures to outlandish monsters, and will focus on limited edition artist creations and serial productions. Like prints and other forms of art produced in multiples, seriality and variation on a theme dominate the art toy genre.
Wild Vinyl: Designer Art Toys is curated by Corey Gross and organized by Cranbrook Art Museum.
A Portrait of True Red (2016) is a first-person narrative told by Sam Jones, a fictional character who merges with a pair of Nike's "True Red Vampire" sneakers (Dunk Low Pro SB, 2003). Her story weaves together historical accounts and contemporary texts from numerous sources, including: Tacky's Rebellion, a slave uprising in Jamaica (1760); police brutality towards Black Panther member Assata Shakur; violence against factory workers in contemporary China; and excerpts from Nike advertising copy and product reviews. Minimally staged against a backdrop of cast shadows that recall the bodily gestures and athletic poses from Nike commercials, the protagonist dons a pair of the vermillion trainers while relating a tale of vampiric colonialism and the violence of subjugation. Dean's work examines the construction and commodification of race, gender, age, and class, while exploring themes of colonialism and global capital, often by blending fiction and reality and blurring subject and object.
Danielle Dean is Artist-in-Residence and Head of the Photography Department at Cranbrook Academy of Art. Her work has been presented at numerous venues in the U.S. and abroad, including: Lafayette Anticipations, Paris; Studio Museum Harlem, New York; Hammer Museum, Los Angeles; and the Museum of Contemporary Art, Detroit.
Danielle Dean: A Portrait of True Red is organized by Cranbrook Art Museum and curated by Andrew Blauvelt, Director with the assistance of Sarah Doty, Associate Curator of Education. The project is generously supported by the Maxine and Stuart Frankel Foundation.
In the studio of Chicago-based painter McArthur Binion, a handwritten note has been pinned to the wall for a decade that reads "Binion/Saarinen." The artist's initial concept was to create a painting inspired by architect Eliel Saarinen and his design of Cranbrook's historic campus, where Binion received his MFA in Painting in 1973 and received the Distinguished Alumni Award in 2017. This early spark of inspiration will come to fruition at Cranbrook Art Museum and expanded through the creation of seven new works alongside a selection of Saarinen objects curated by the artist.
Binion's interest in the noted architect and campus is consistent with his artistic strategy that mines his personal history. One of his most prominent series of paintings is titled DNA, which he wittily says could stand for "… Distinct Neurological Advancement, or Detroit Negro Artist…", yet either interpretation can be understood as an important origin of his human experience. Born in Mississippi on a farm and raised in Detroit, Binion repeatedly uses documents of his life—his birth certificate, personal phone book, identification portraits—as the first layers in his paintings. He then builds the surface with hard-pressed oil stick or crayon in grid patterns, creating a visual profile that aligns his work within the traditions of postwar abstraction and Minimalism. However, personal biography is typically absent in these movements, and Binion's work communicates a distinctly African-American narrative and a pursuit of selfhood.
Through this exhibition, Binion is returning to the genesis of his painting practice rooted in his formative years at Cranbrook, where he spent a significant time exploring the grounds, architecture, and designs of Saarinen. Binion is a fascinating example of how architectural intentionality resonates in those who live and learn within it. As David C. De Long describes in Design in America: The Cranbrook Vision 1925-50, the legacy of Cranbrook graduates is the production of "diverse expressions linked not in appearance or even clearly specified principles of design, but rather a consistent attitude towards place and materials." As an exercise in autobiographical cartography, Binion's new works will be derived from research of Saarinen's biography and exhibited alongside selections of the architect's drawings, concept sketches, and design objects, as well as one work from Eliel's son Eero Saarinen.
 
This exhibition is supported by the Graham Foundation for the Advanced Study in the Fine Arts.
Binion/Saarinen: A McArthur Binion Project is organized by Cranbrook Art Museum and curated by Laura Mott, Senior Curator of Contemporary Art and Design. The exhibition is supported by the Maxine and Stuart Frankel Foundation and members of the Museum Committee and ArtMembers at Cranbrook.
In 1970, shortly after graduating from Cranbrook Academy of Art, Stephen Frykholm joined Herman Miller as its first in-house graphic designer. The modern furniture company was established in 1923 by D.J. De Pree in Zeeland, Michigan, and has manufactured the designs of Cranbrook students and faculty, including Charles and Ray Eames and Eric Chan. Over the course of his forty-some year tenure at Herman Miller, Frykholm helped shape the visual identity of the iconic American company. In 2010, he received the AIGA Medal for excellence in graphic design, the field's highest honor.
Among Frykholm's first assignments at Herman Miller was a poster for the company's annual summer picnic. For this quick assignment Frykholm turned to screen printing, a simple process that he learned while working for the Peace Corps in Aba, Nigeria, at a government trade school. All fifty copies of Frykholm's 1970 poster were screen-printed in a basement over the course of one night. Its theme of sweet corn was illustrated with co-worker Phil Mitchell's assistance. Frykholm placed an ear of corn in his mouth, and Mitchell sketched. Frykholm loved the immediacy of screen printing, creating stencils, layering colors, and adding a glossy varnish to each print for a vibrant effect. A great success, the jubilant posters became an annual project for the next twenty years.
Frykholm's bold use of bright colors, dynamic compositions, and simplified forms harken back to the modern designs of the twentieth-century European object poster, but rendered in a timely Pop art idiom. The poster series translates a variety of popular potluck foods, magnifying and distilling each into its essential form. For the 1982 poster of a seven-layer salad, Frykholm diced its various ingredients and arranged them on a photocopier to better understand their shapes. For the 1983 edition, he scattered the letters of the poster's title among an ice cream cone's sprinkles. Frykholm's playful approach is displayed again in his 1988 design, in which lollypop sticks contain the lyrics to Ben Kweller's song Lollipop. Like the picnic itself, Stephen Frykholm's posters are the essence of summer fun.
Essence of Summer: Stephen Frykholm's Picnic Posters for Herman Miller is organized by Cranbrook Art Museum and curated by Steffi Duarte, the Jeanne and Ralph Graham Collections Fellow. This exhibition is generously supported by the Clannad Foundation.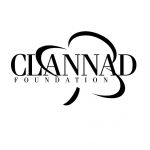 To view all of our exhibitions for free, purchase a museum membership!
Influential street artist Shepard Fairey has been a consistent presence in national and international art scenes since the 1990s. The LA-based artist is perhaps best known locally through his downtown Detroit mural at One Campus Martius, his ubiquitous Hope image created originally as a grassroots activism tool to support Barack Obama's 2008 presidential campaign, and the pervasive We the People poster series for the 2017 Women's March and beyond.
Shepard Fairey: Salad Days, 1989-1999, considers the first 10 years of Fairey's artistic practice, and its roots in the graphic language and philosophies of the punk scene. Punk's ethos played a decisive role in the artist's early work. "When I discovered punk rock, and realized that music could have an attitude in its style but a specific point of view in its lyrics," states Fairey, "I became even more interested in how it works as a way of shaping attitudes and culture."
From 1989 to 1999, the artist adopted many of punk's biting and playful graphic strategies, as well as its low-tech methods of production and distribution. Fairey created his first Andre the Giant has a Possesticker in a spontaneous DIY manner, appropriating an image of professional wrestler André René Roussimoff (aka André the Giant) from a newspaper. The image would gain iconic status when it spread via friends and fans to city streets across the United States and eventually around the world. The Andre the Giant campaign and image would transform in the mid-1990s into the Obey Giant series, which was inspired by John Carpenter's sci-fi horror film, They Live (1988) and its plot about subliminal messages implanted in a society in order to control its inhabitants. Taking inspiration from early Russian Constructivist poster designs in particular and from revolutionary propaganda posters in general, Obey Giant prints were posted unsolicited on billboards, buildings, and other parts of the city.
"In Fairey's earliest works we can see the inheritance of the punk ethos: the satirical impulse, the guerilla-style poster sniping, the oblique references to pop culture, and the very public stage of the street as a place for unapologetic individual expression," states Blauvelt, Director of the Cranbrook Art Museum. He continues, "Shepard Fairey is a perfect bridge to connect the history of punk graphics that we are also exhibiting at the same time to his seminal work from the 1990s."
Shepard Fairey: Salad Days, 1989-1999 showcases the artist's formative years through a variety of posters, stickers, and archival documents showing his engagement with punk. It will also feature a new installation in Cranbrook Art Museum's galleries created by the artist. ​
The exhibition is organized by Cranbrook Art Museum and curated by Andrew Blauvelt, Director, and Steffi Duarte, Jeanne and Ralph Graham Collections Fellow, with assistance from Library Street Collective. Cranbrook Art Museum programs are made possible with generous support from the Maxine and Stuart Frankel Foundation, members of the Art Museum Committee, and ArtMembers at Cranbrook.
Annabeth Rosen: Fired, Broken, Gathered, Heaped is the artist's first major museum survey that chronicles more than twenty years of work. A critically-acclaimed pioneer in the field of ceramics, Rosen brings a deep knowledge of the material's history and processes to the realm of contemporary art. Within the genre's trajectory, Rosen functions as an important link between artists such as Lynda Benglis, Mary Heilmann, Jun Kaneko, and Peter Voulkos, as well as a new generation of artists working with the medium.
A graduate of Cranbrook Academy of Art (MFA Ceramics, 1981), Rosen has consistently expanded her practice to encompass installations that meld materiality and process. Her works, whether diminutive or monumental, are composed through laborious additive processes that push the medium beyond spectacle and into dialogues about endurance, labor, and feminist thought, as well as nature, destruction, and regeneration.
The exhibition features more than 100 pieces and includes large-scale works on paper that mirror the trajectory of the work executed in clay. Speaking to dualities of her art, Rosen has said, "Much of the work is made with already fired parts broken, reassembled, re-glazed, and re-fired with the addition of wet clay elements if necessary. I work with a hammer and chisel, and I think of the fired pieces as being as fluid and malleable as wet clay."
The Cranbrook Art Museum presentation of Annabeth Rosen: Fired, Broken, Gathered, Heaped is generously supported by the Maxine and Stuart Frankel Foundation. The exhibition, organized by the Contemporary Arts Museum Houston and curated by Valerie Cassel Oliver, is made possible in part by grants from the National Endowment for the Arts and The Andy Warhol Foundation for the Visual Arts.
To view all of our exhibitions for free, purchase a museum membership!

Too Fast to Live, Too Young to Die: Punk Graphics, 1976-1986, explores the unique visual language of the punk movement from the mid-1970s to the mid-1980s through hundreds of its most memorable graphics–flyers, posters, albums, promotions, and zines.
Since its rebellious inception in the 1970s, punk has always exhibited very visual forms of expression, from the dress and hairstyles of its devotees and the on-stage theatrics of its musicians to the graphic design of its numerous forms of printed matter. As such punk's energy coalesced into a powerful subcultural phenomena that transcended music to affect other fields such as visual art and design.
Arranged thematically, the exhibition is the largest of its kind, and it explores various visual design strategies and techniques, such as appropriation, collage, parody, and pastiche, as well as the influences of genres such as science fiction, horror, and comics. It moves from the sobriety of a stripped down minimalism to the expansive color palettes and expressive forms of new wave.
Examining punk through the lens of graphic design created by both professional and amateur designers, the exhibition will also be punctuated with moments of fashion, contemporary visual art, archival images, videos, and a participatory "concert hall" where visitors can DJ their own vinyl playlist.
Too Fast to Live, Too Young to Die, 1976-1986, is organized by Cranbrook Art Museum and curated by Andrew Blauvelt, Director, and Steffi Duarte, Jeanne and Ralph Graham Collections Fellow, with the generous assistance of Andrew Krivine. The project is generously supported by the Maxine and Stuart Frankel Foundation.