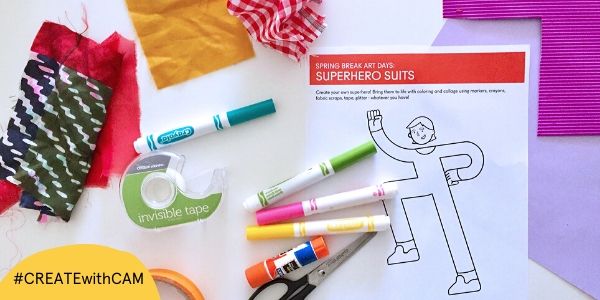 ---
Creating Characters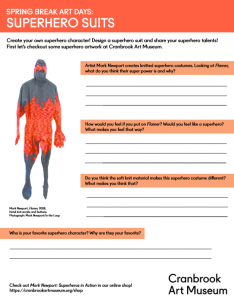 Create your own superhero inspired by the Flamer suit in the museum's collection! Print our free template or draw your own!
Get creative with markers, tape, paint, fabric scraps, pom poms! Whatever you can find!
Share your hero on social media with #CREATEwithCAM.
Mark Newport is the Artist-in-Residence and Head of Fiber at the Cranbrook Academy of Art.
Mark's favorite hero is Batman. "For the most part, I identify more with the "make-yourself" type of hero as opposed to the ones who have their powers thrust upon them or magically given to them."
Visit Newport's website for more examples of his knitted hero suits and other fiber works.